What would you rather spend your back to school budget on:  clothes or school supplies? When I was in school I was all about my folders with the Lisa Frank ballerina bunnies, stacking pencils, and everything else on the stationary aisle at Target. Forget clothes, I wanted notebooks!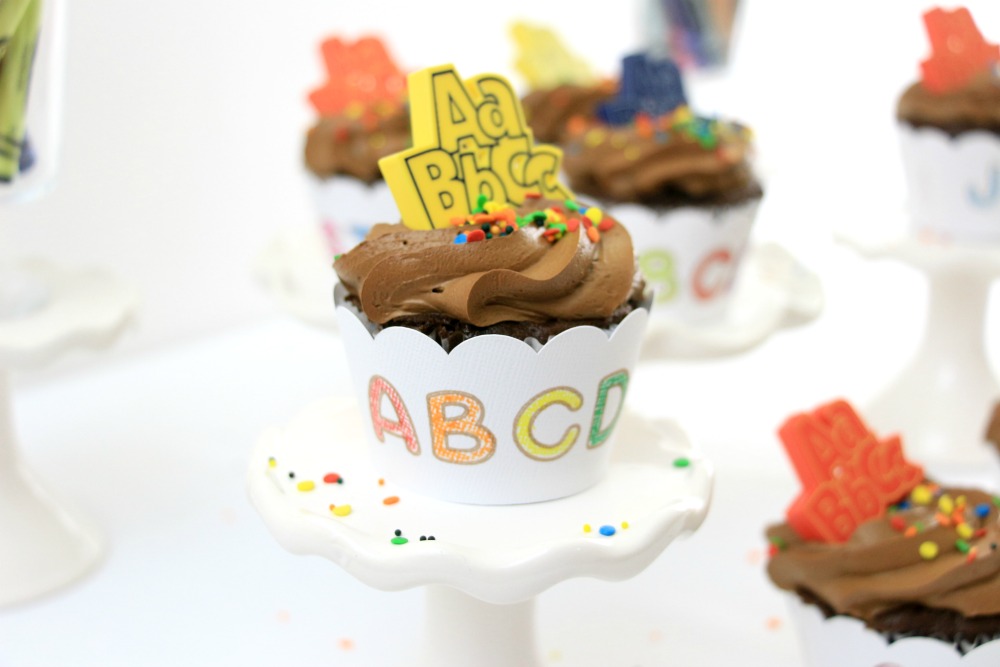 Today I am sharing a fun Back to School Party inspiration post on Love the Day. Click over to see how to make these ABC cupcake wrappers that double as a coloring activity for kids to work on while they enjoy their cupcake.
I have to admit, this post was so much fun to create. I had an evening of crafting, coloring, and cupcakes. It doesn't get any better than that!
Please follow and like us: