There is just enough time to share one last Easter craft and this upcycled Bunny Jug Basket.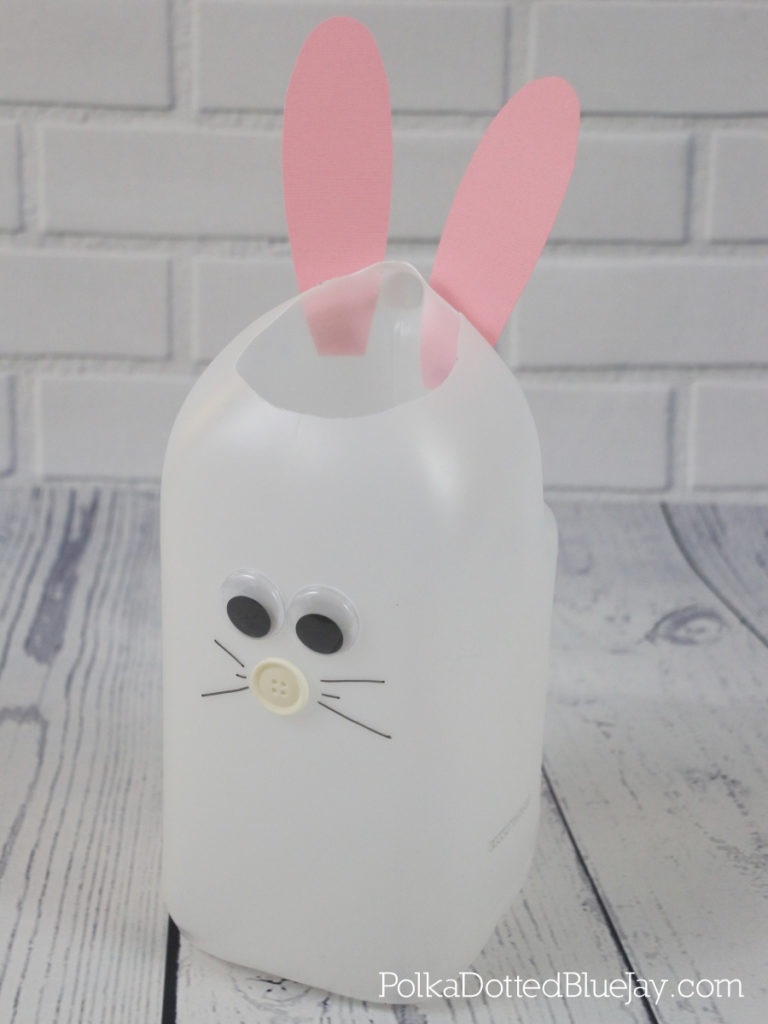 When I was in Girl Scouts we made these bunny bottles from gallon milk jugs and I kept it all through middle school filled with pretty pens and other treasures. It is easy to make and recycles milk or water bottles – a perfect way to celebrate Easter and Earth Day at the same time.
Bunny Jug Basket Supplies:
Empty Milk or Water Jug
Pink Cardstock
Button
Permanent Marker
Cotton Ball
Start with an empty and clean plastic jug; I used an empty distilled water jug that we had left over from filling our humidifier. Remove all the labels using Goo Gone and a cotton ball with some acetone for ink stamps (like the expiration date) on the plastic.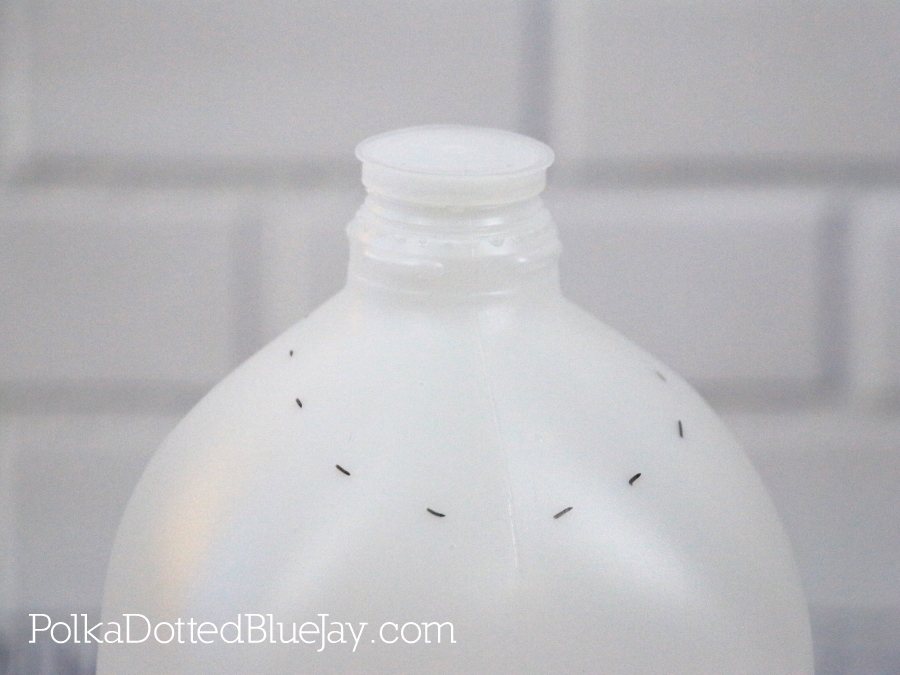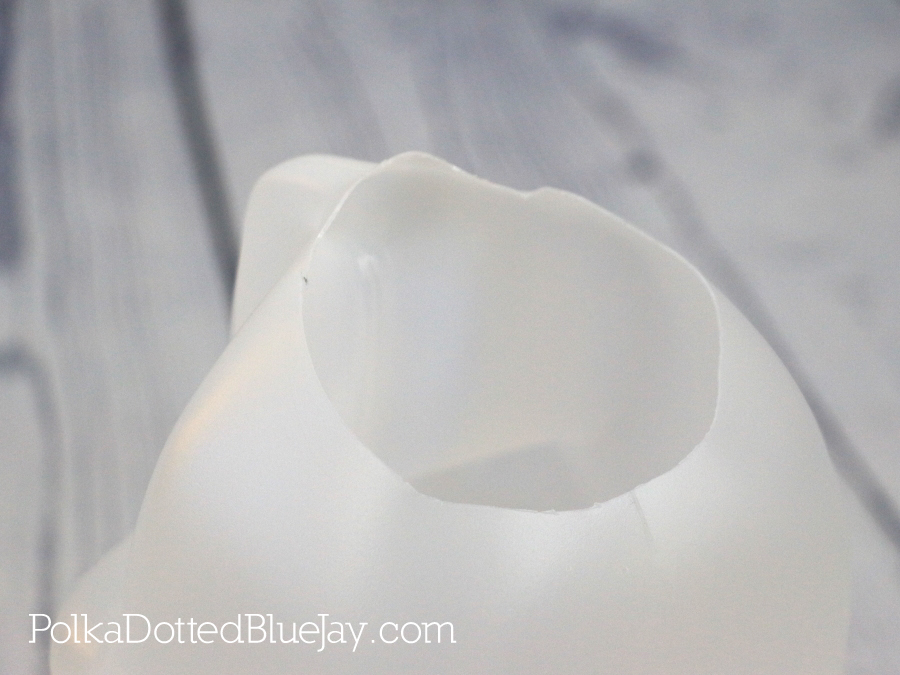 Draw guidelines on the top of the bottle to make an opening for your Easter treats and carefully cut out the plastic with a razor blade.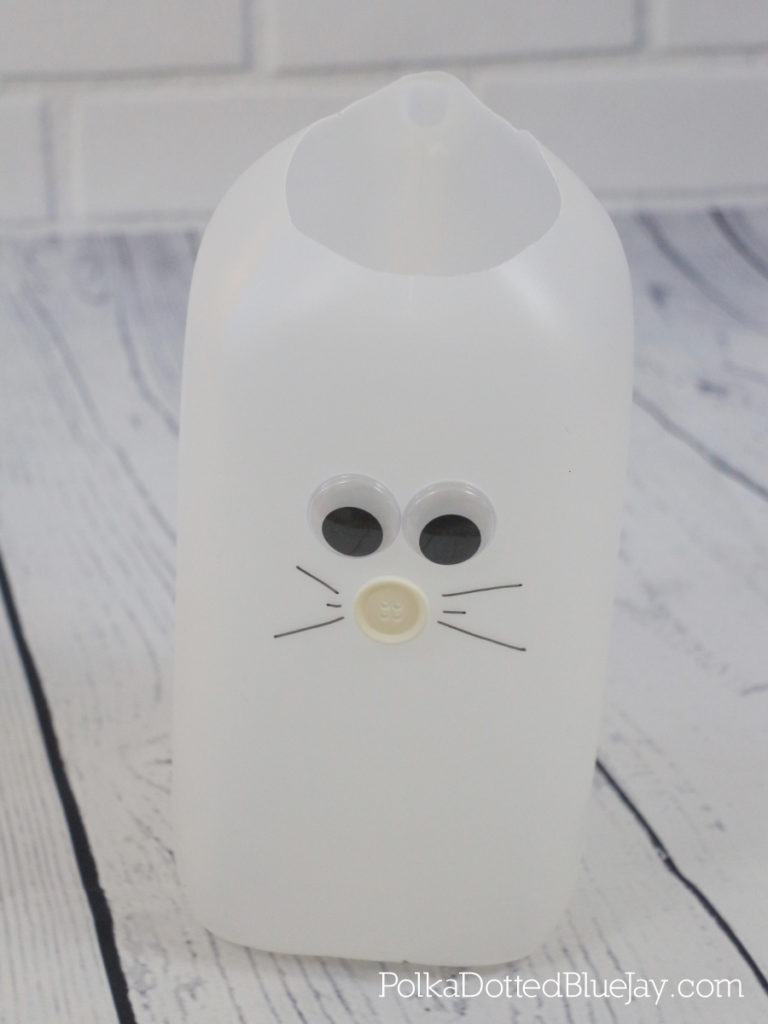 Add some wiggly eyes, permanent marker whiskers, and a button nose to give your bunny a face. I also cut out some bunny ears from pink cardstock and attached them with a little adhesive to the back of my bottle.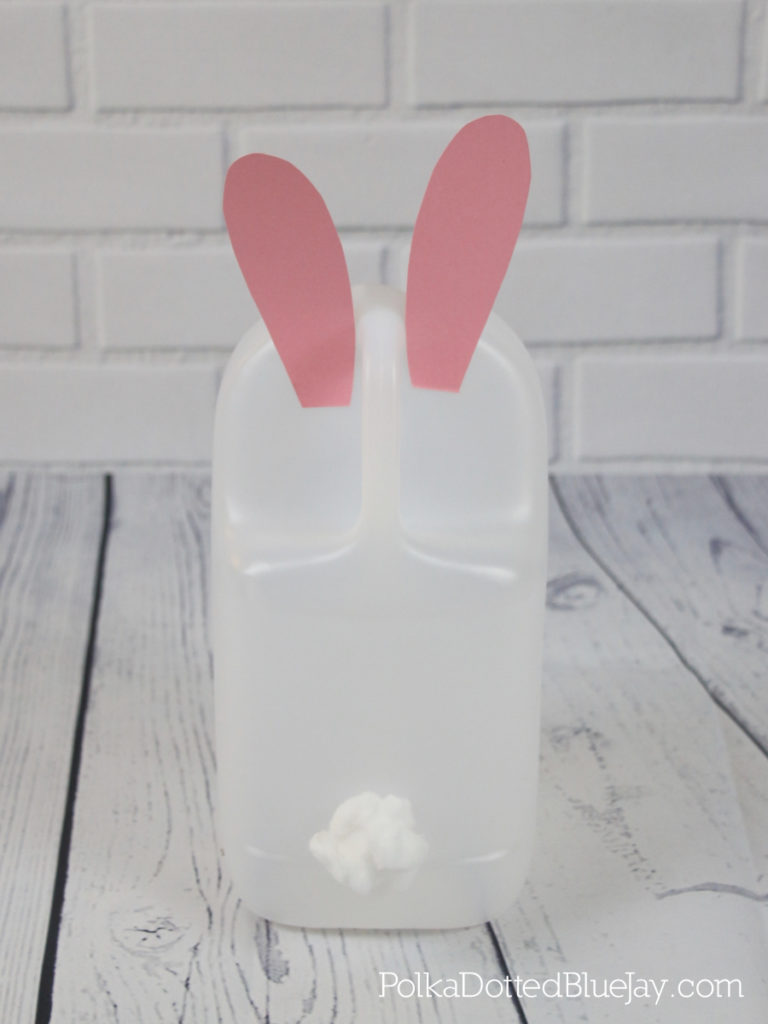 Fluff the cotton ball to give it a little more shape and attach it to the backside of the bottle with some adhesive or a dab of hot glue to make the perfect cotton tail.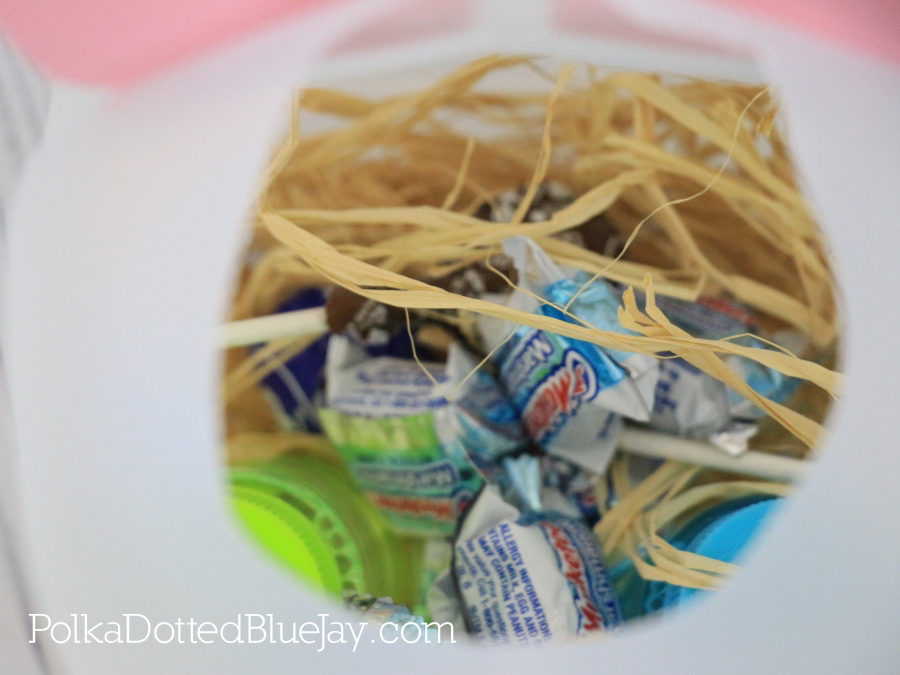 Fill your bottle with some straw or Easter grass, candy, bubbles, or anything else you would like in your Bunny Jug Basket and enjoy!


Please follow and like us: