What a whirlwind month November has been! We welcomed our son into our family on November 3rd and we have been soaking up all the newborn snuggles ever since. So, my holiday crafting is way behind but my gift wrapping game is going strong.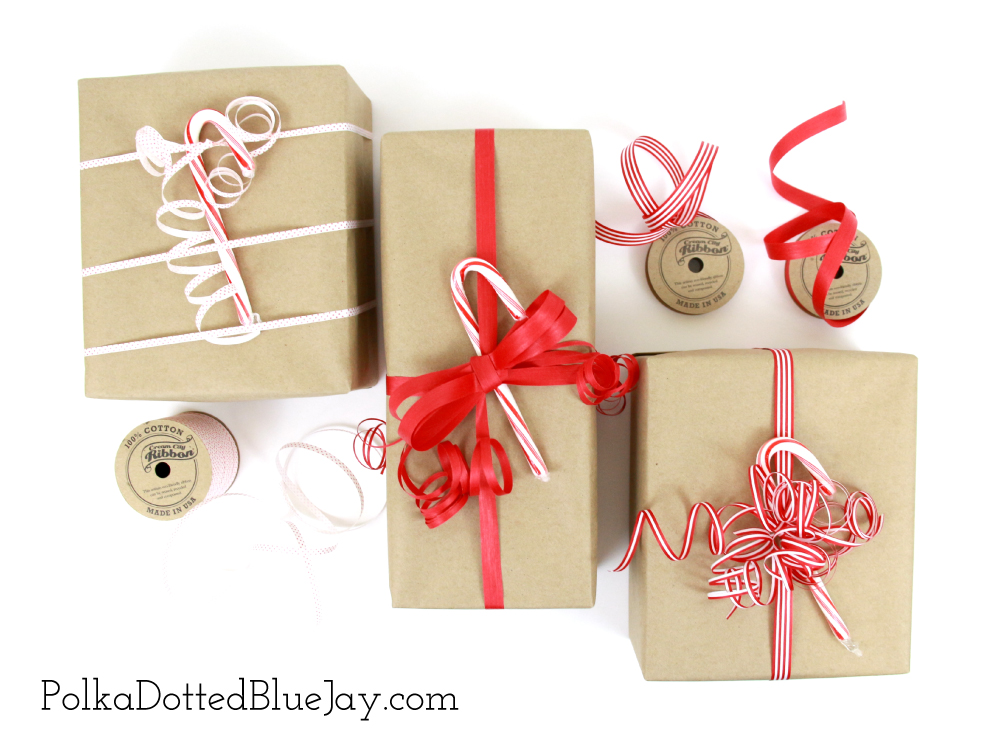 When I was a little girl, my Grandma always came up with a theme for her presents and I always loved seeing my Grandpa carry a large stack of coordinating gifts in through the front door. Generally, the paper was simple and Gram was partial to wide velvety ribbons; she would also add a fun topper to the package. A piece of a pine tree with green ribbon, jingle bells to match gold glitter bows, or a bottle brush tree with red velvet. I can only imagine how much my Grandma would have loved Pinterest to find inspiration for her gift wrapping needs.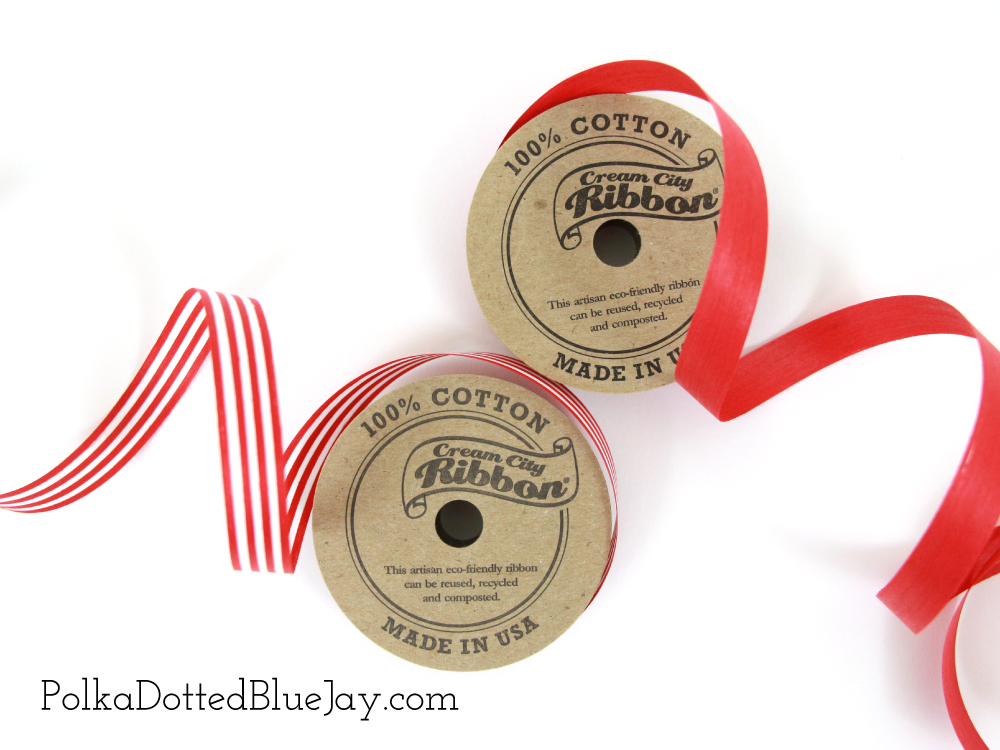 I have taken up my Gram's tradition of beautifully wrapped presents and love thinking of a theme every year. This year I decided to use simple brown kraft paper and embrace a candy cane theme.
I was lucky enough to receive some beautiful ribbon from Cream City Ribbon to go along with my gift wrapping and I was so impressed. I also love buying products that are made in the U.S.A and this woven ribbon is made in Milwaukee using machines from the 1920's.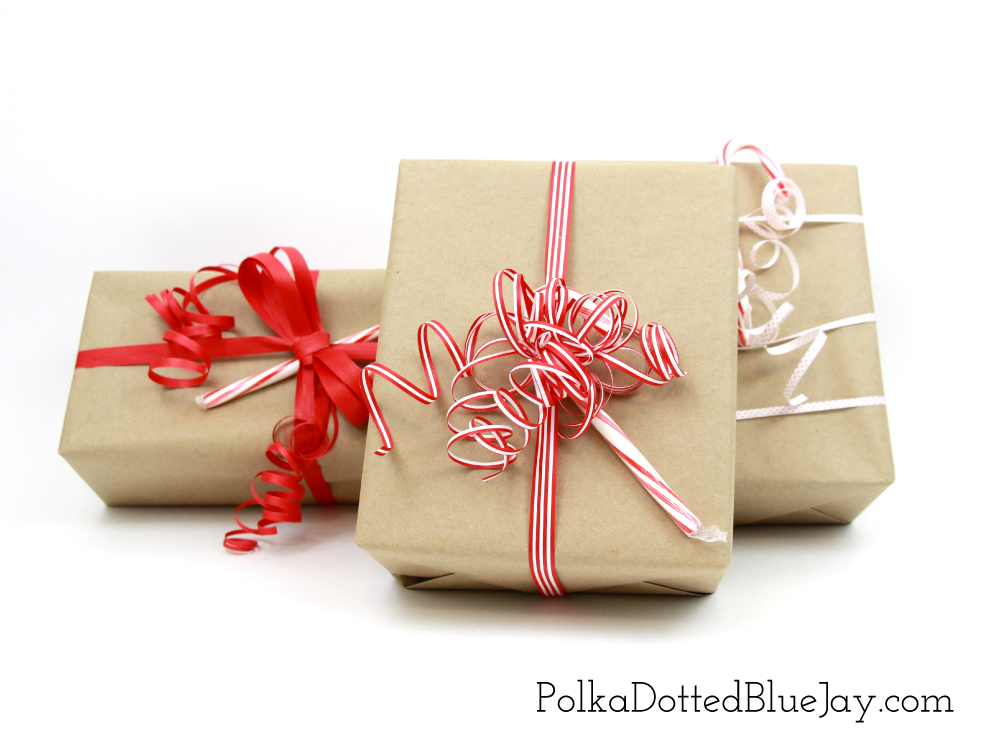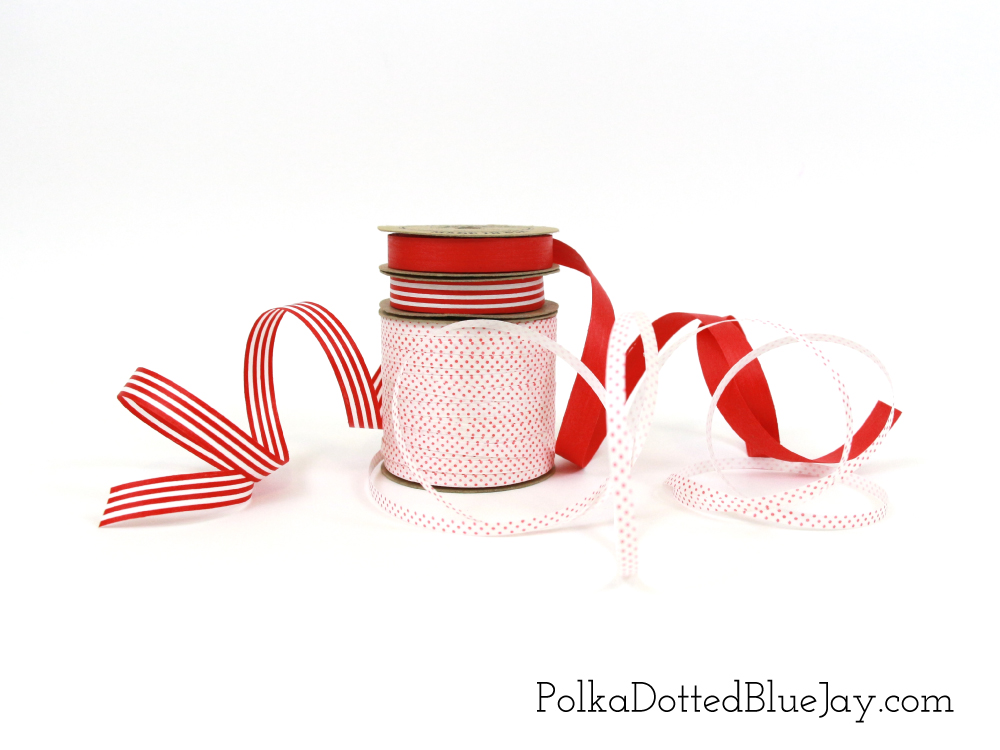 My gifts were wrapped using my wrapping skills I learned while working at Robinson's May 15 years ago; you can find the tutorial here to see how to wrap presents like a pro.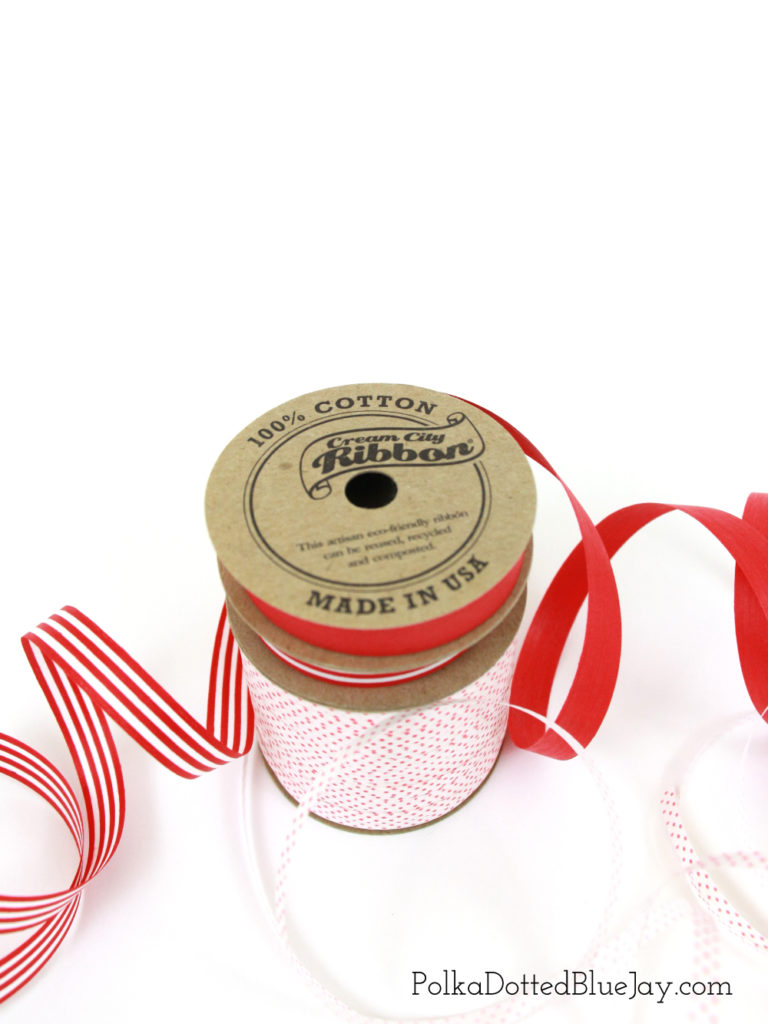 The Cream City Ribbon is woven, so the texture is so unique. I split the striped ribbon using my hands and it tore in a perfectly straight line to make thinner strips of ribbon that were perfect for curling.
Do you wrap your presents with a theme or do you use a variety of different wrapping paper and ribbon for your gifts? Tell me in the comments and happy wrapping, friends!
Please follow and like us: