Disclosure: I received products included in this post c/o Oriental Trading Company. All opinions are my own.
If there is one thing I love, it is an excuse to throw a fiesta and eat Mexican food until I waddle. Keep reading for more details on this Cinco de Mayo party.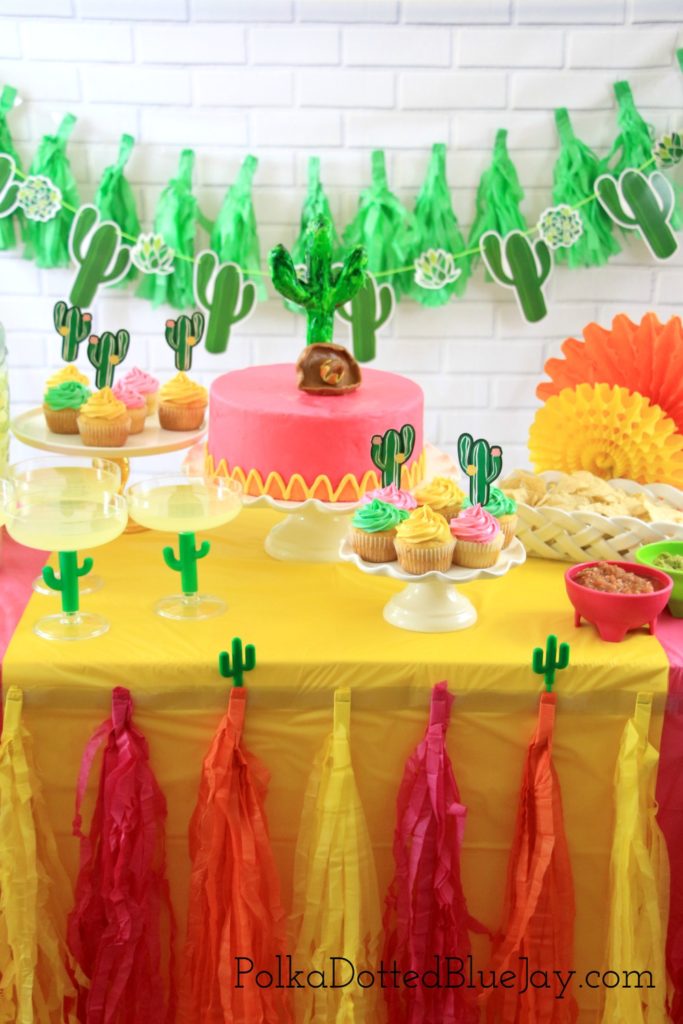 One of my guilty pleasures is chips with salsa and guacamole. It is the perfect snack or a side to my meal and could eat it every day.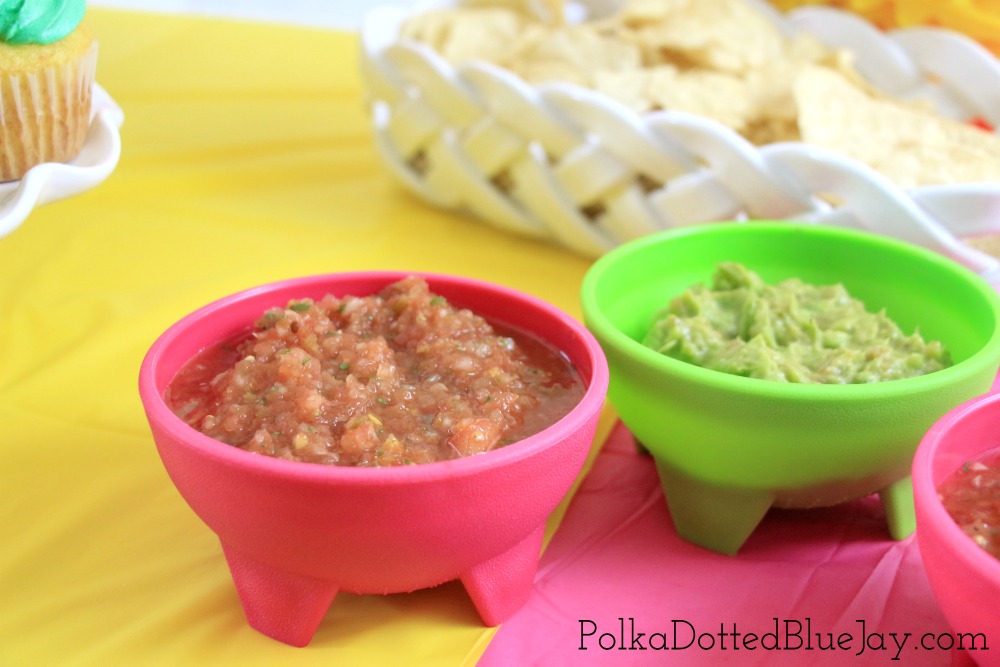 Add a margarita in a festive glass (I am loving these cactus glasses) and some festive sweet treats and I am one happy camper. I filled my favorite drink decanter with margarita mix so my guests could help themselves to another glass any time they would like.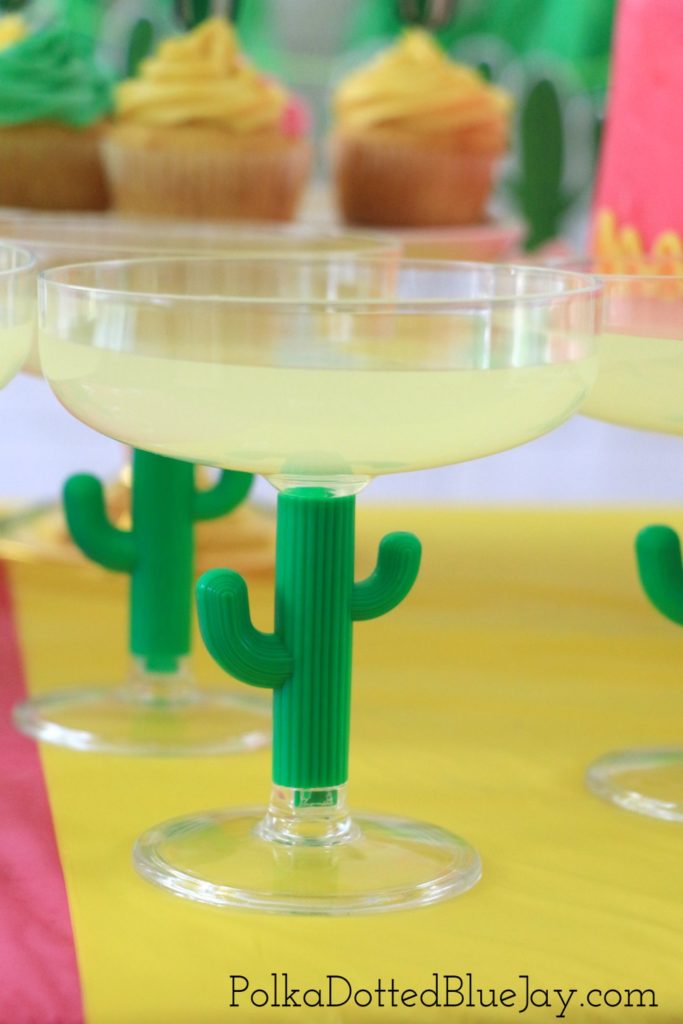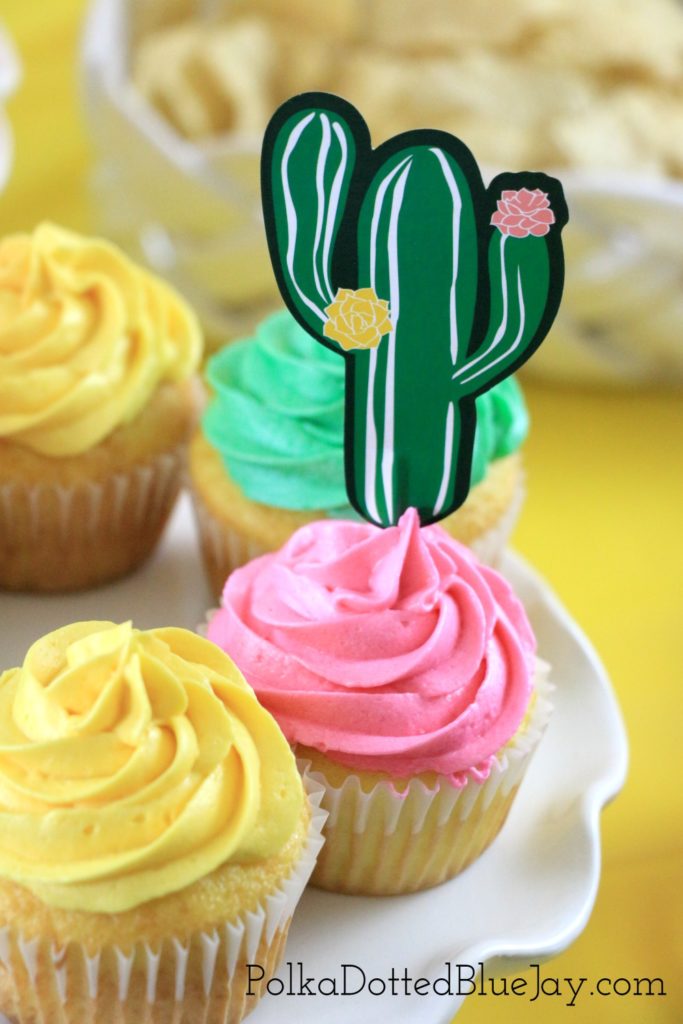 This year Cinco de Mayo is on a Friday; which means I can have a full-on food coma without having to wake up early for work the next morning. Check out my recipe for this perfect buttercream frosting that matches my party colors perfectly.
Here's what you need to assemble your own Cinco de Mayo party:
For this party I layered all of my supplies to make sure I had plenty of color and textures on my party table. I used two tablecloths as a base and started piling all the delicious treats and decorations on top.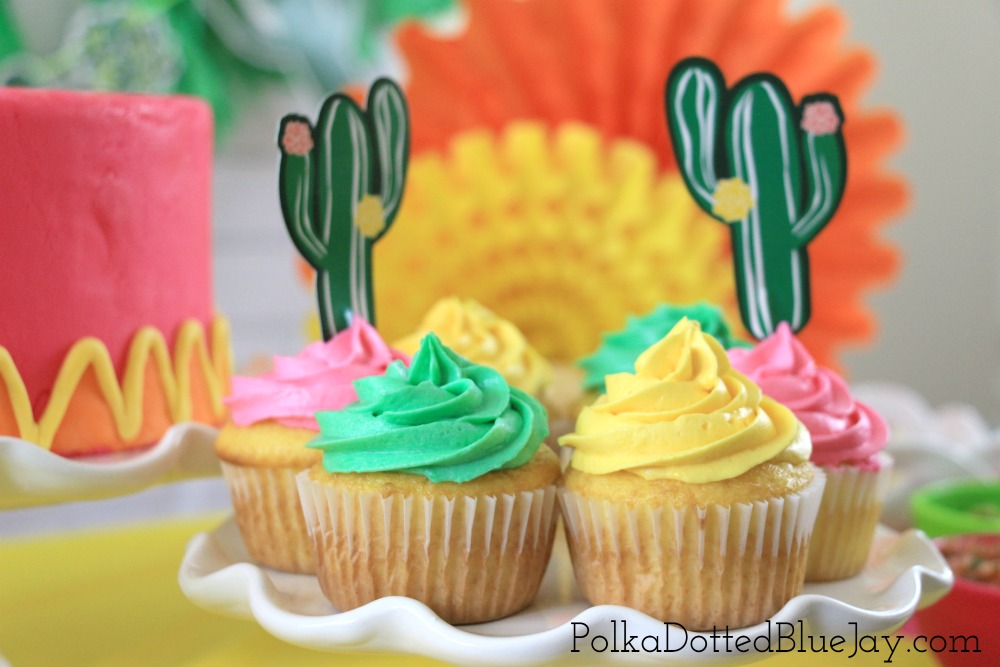 My sister made me the hot pink Cinco de Mayo party cake and decorated it with a hand painted marshmallow treat cactus and sombrero. It was so much fun to spend the afternoon with her making baked goods and a counter full of chips and salsa.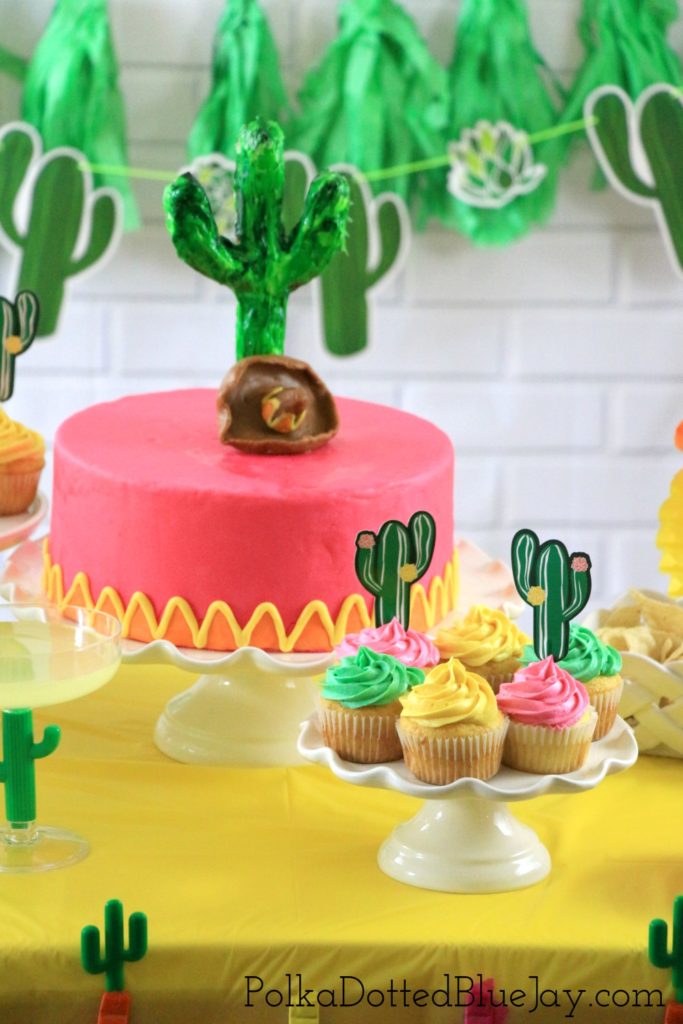 Be sure to follow Cakes by Natalee online to see more of her pretty creations.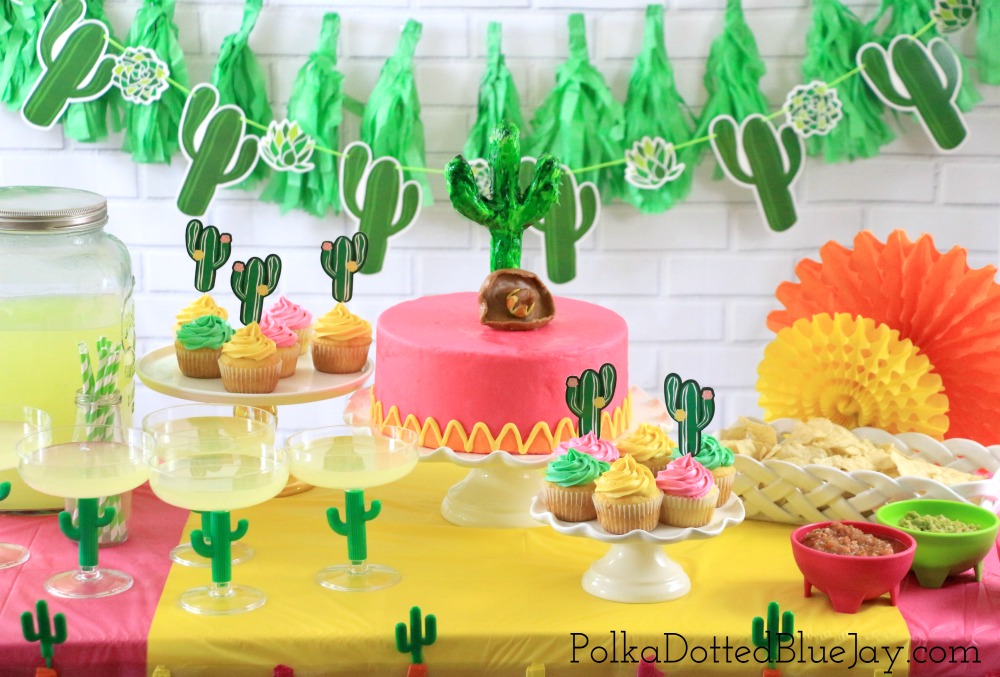 I loved setting up this party table and making all the treats for everyone to enjoy. I can't wait to celebrate Cinco de Mayo next week and indulge in a churro or two. How will you be celebrating?
Please follow and like us: