Get ready for to celebrate St. Patrick's Day with this DIY Pot of Gold Cake.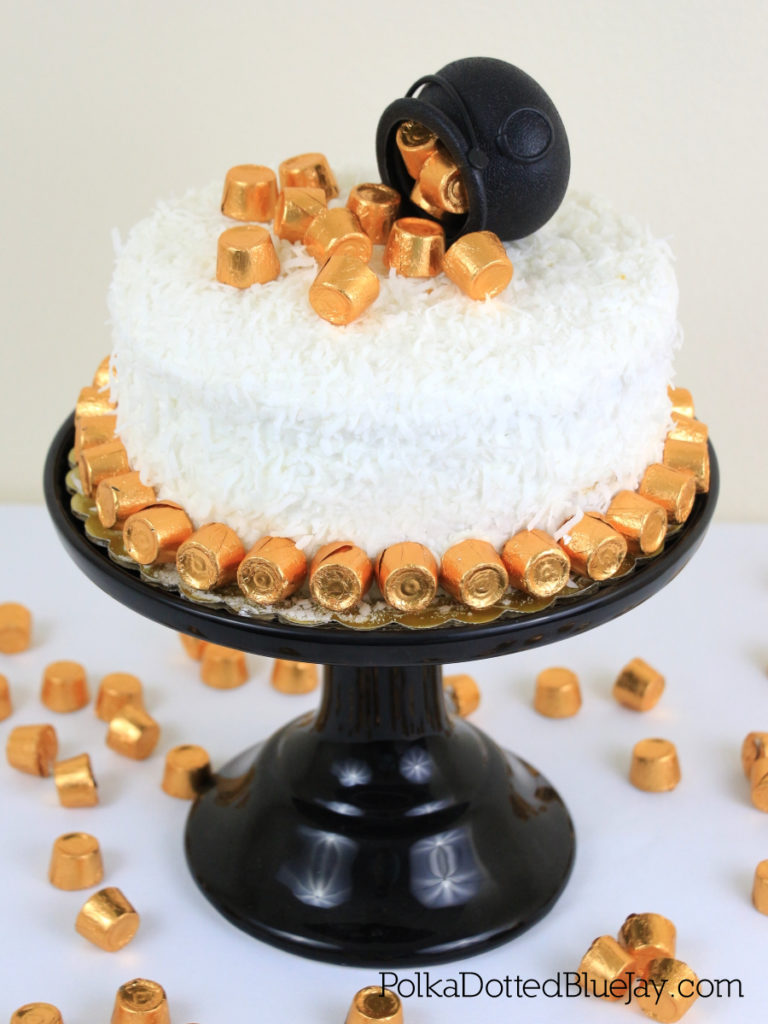 When I was little I loved St. Patrick's Day for two reasons: it was the only themed holiday in the month of March (my birthday month) and I usually got to purchase a new shirt the night before because I inevitably didn't have something to wear to school.
As I have gotten older, I have loved making yummy snacks for my co-workers for the holidays and it is an excuse to make colorful and holiday-themed treats.
This year I decided to go against the grain and make my St. Patrick's Day cake without any green. Weird, I know. I had the great idea to decorate a store bought cake (my favorite time-saving trick) with a leprechaun's gold.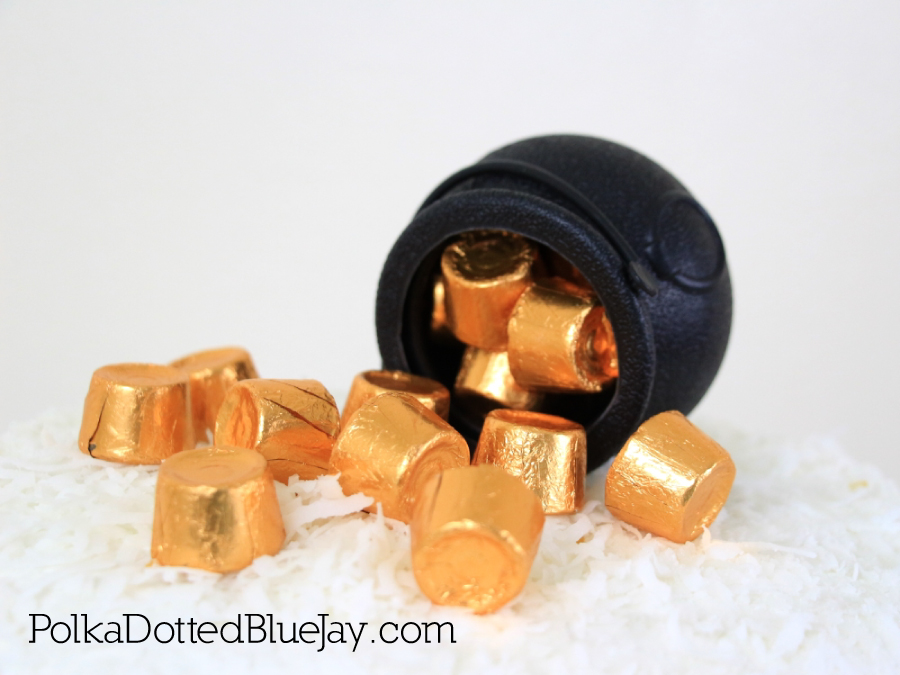 What you need:
Store Bought Cake (or homemade if you would like)
Melting Chocolate
Gold Candies
Black Plastic Cauldron
Start by putting your cake on a cake stand if you plan on using one. I always try to put my cakes on my cake stands as soon as possible. If I wait until everything is decorated I will inevitably stick my finger right into the cake.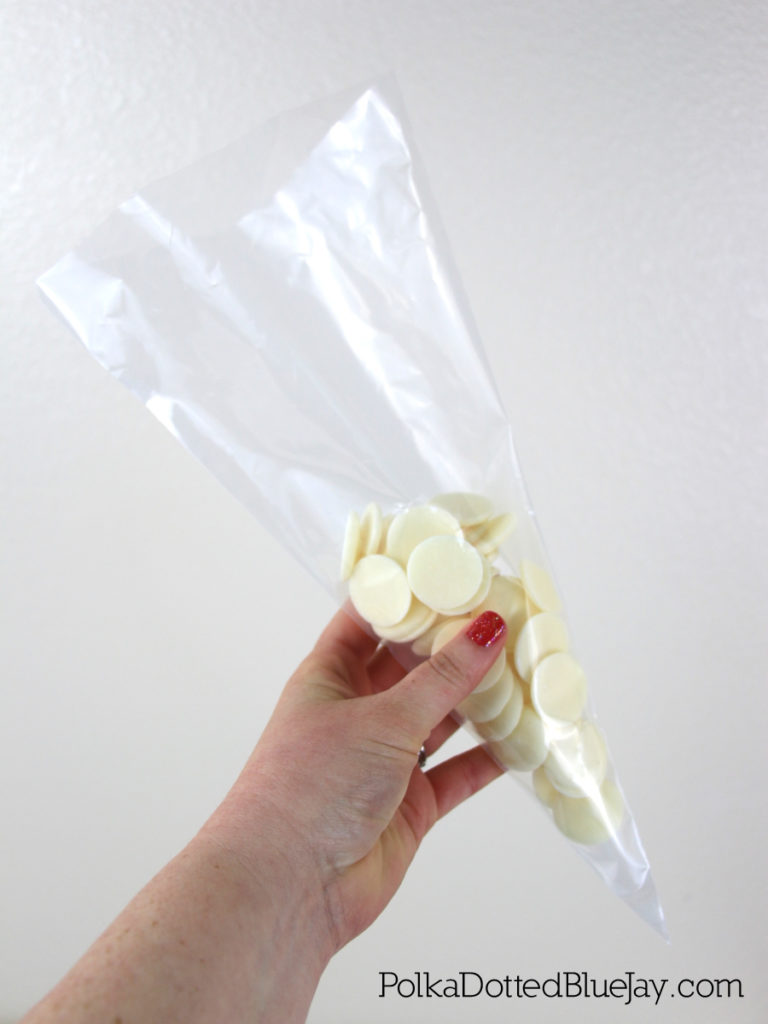 Melt some of your chocolate in a piping bag in the microwave. Follow the melting instructions on the packaging to make sure it doesn't burn. I place mine in a mason jar so that it stays upright in the microwave – a lesson I learned the hard way.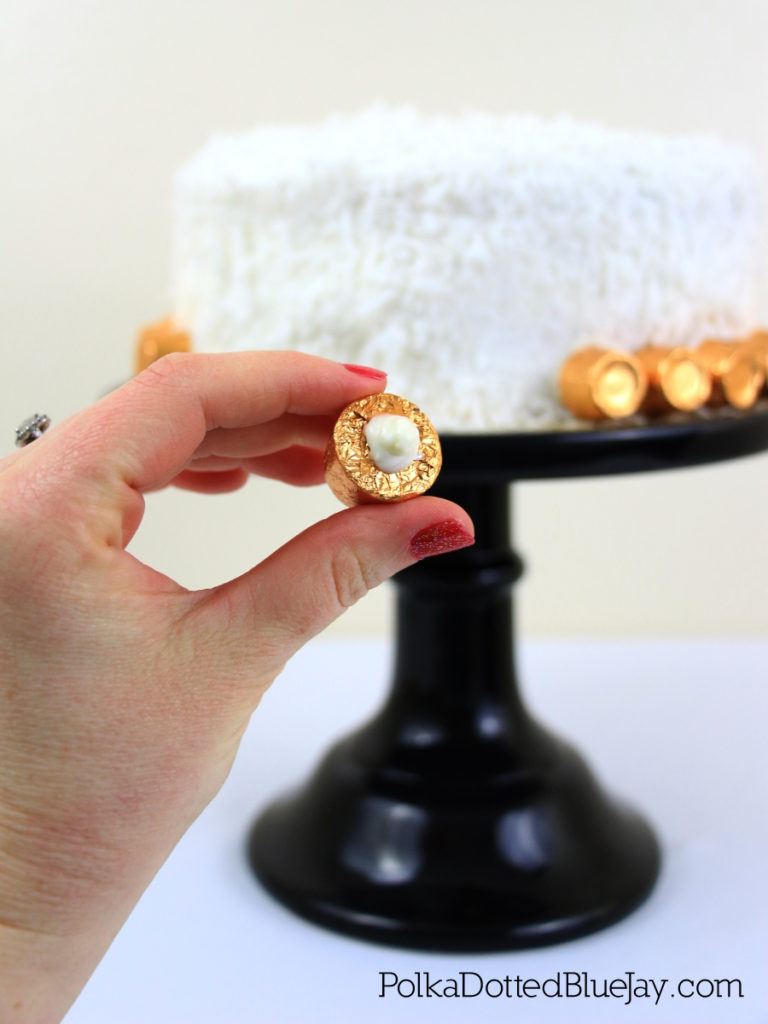 Cut off the tip of the piping bag after your chocolate has melted and squeeze a tiny bit on the back of your gold candy. Careful not to use too much or it will ooze out from behind your candy on your cake.
Add your chocolate candies to the base of your cake.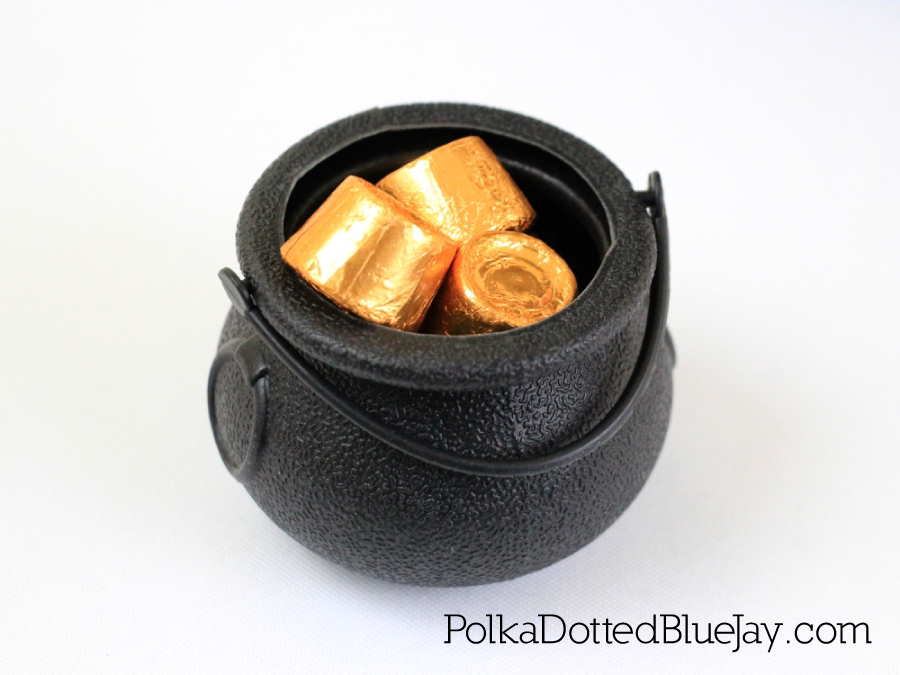 Next, fill the plastic black cauldron with chocolate candies. I made sure mine were packed in there tight so they would stay put when I laid the cauldron on its side.
Finally, place your cauldron on the top of your cake and reinforce with some melting chocolate on the bottom if it moves around. Sprinkle gold candies on the top of the cake so they look like they spilled out of the cauldron.
I love how simple and easy this DIY Pot of Gold Cake is to put together. It would be perfect for a St. Patrick's Day party and it could serve as decorations and dessert! Tell me who you would make one for in the comments.
Please follow and like us: