Getting ready for spring and the spring cleaning that goes along with it is one of my favorite things. Today I am sharing my Spring and Easter Mantle decorations and how I put it together in under ten minutes.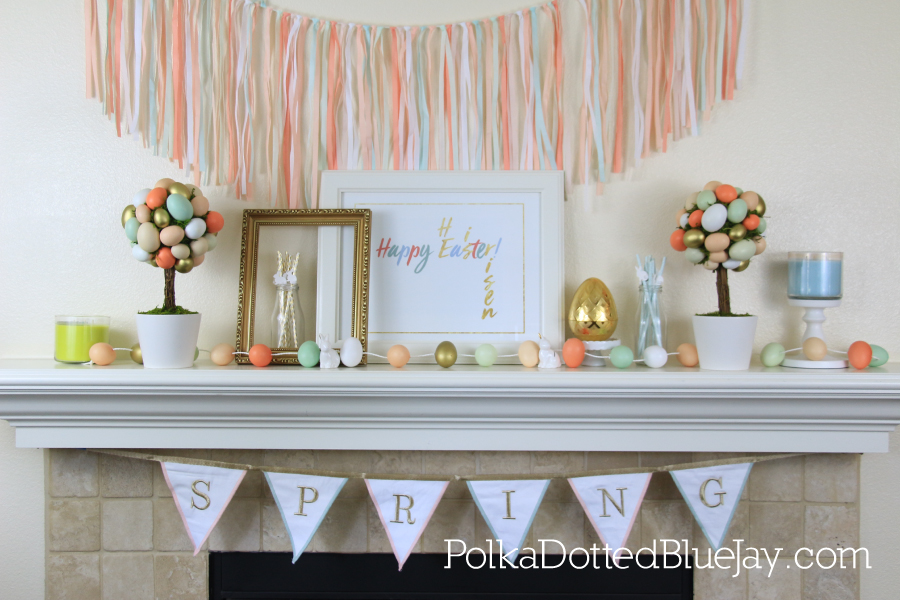 I couldn't resist the adorable spring decorations at Target during my shopping trip last weekend. The Threshold decorations are the most beautiful peach and mint with some gold accents. Be still my heart – isn't it the perfect spring color palette?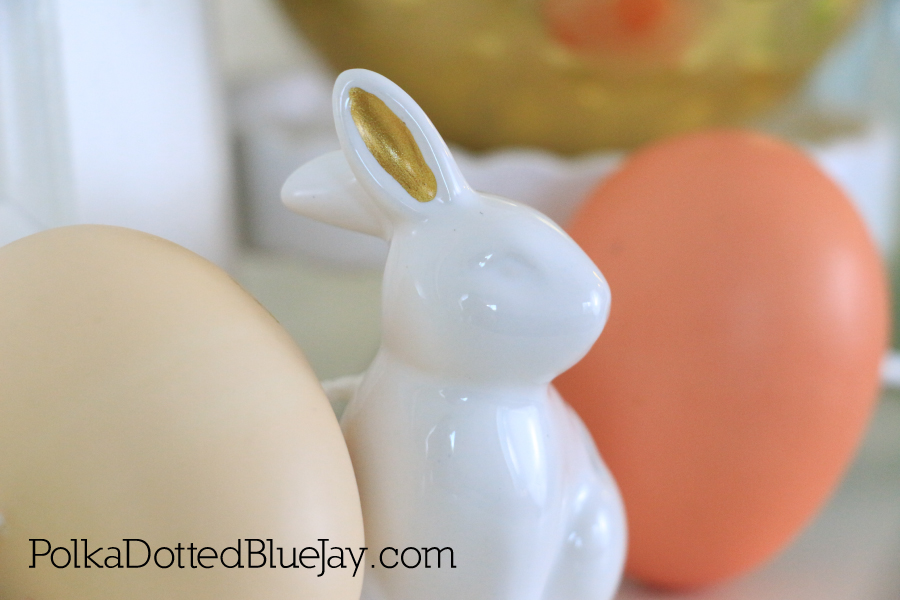 I basically bought the whole set at my store and then added some extra pieces from the dollar section: ceramic bunnies (they are place card holders), mint and gold bunny straws, and a gold egg I found in the candy department.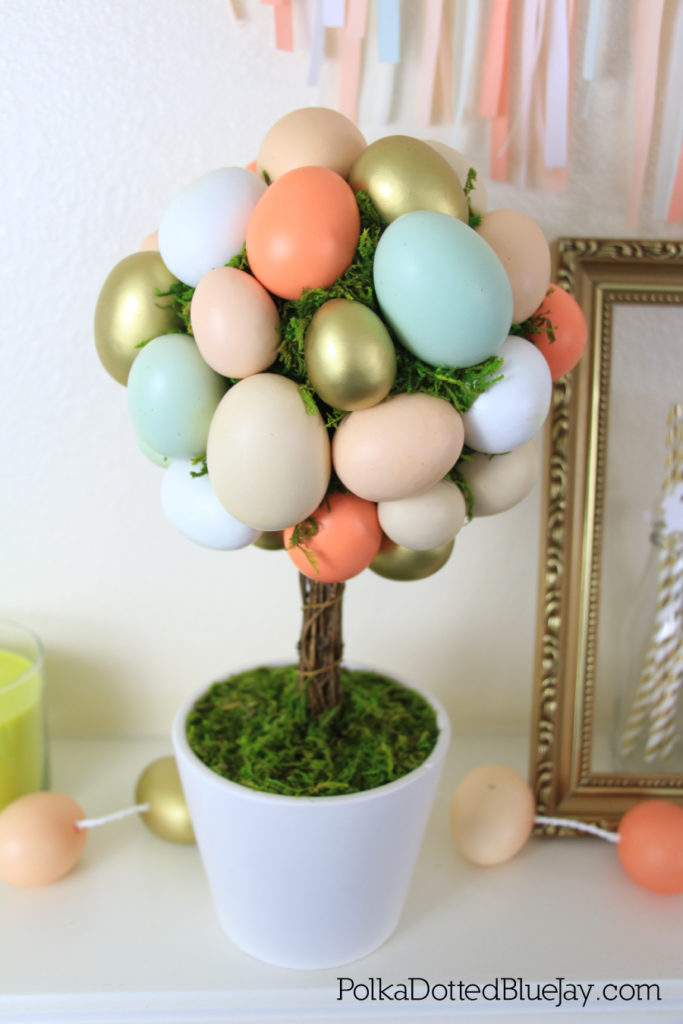 Mantel Must-Haves:
Egg Topiary Trees
Egg Banner
Ribbon Banner
Paper Straws
Small Milk Glasses
Candles
Happy Spring Banner
Ceramic Bunnies
Candle Pedestal / Mini Cake Stand
Gold Egg
Gold Frame
Large Frame with Easter Printable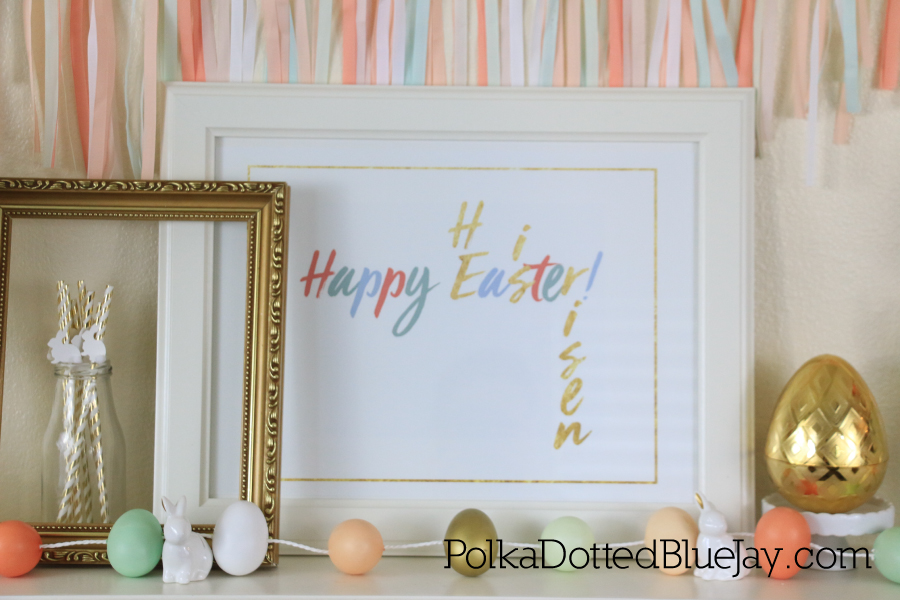 Houston designed this beautiful printable that combines "Happy Easter" and "He is Risen" in coordinating colors. I popped it into an 11×14 Ikea frame (from our wedding) and decided it would be the centerpiece of my mantel.
One of the bonuses of spring cleaning is finding items I can use for blogging, decorating, etc. and this gold frame was one of those finds. I took the glass out of it for safety and so that it wouldn't reflect light from our windows.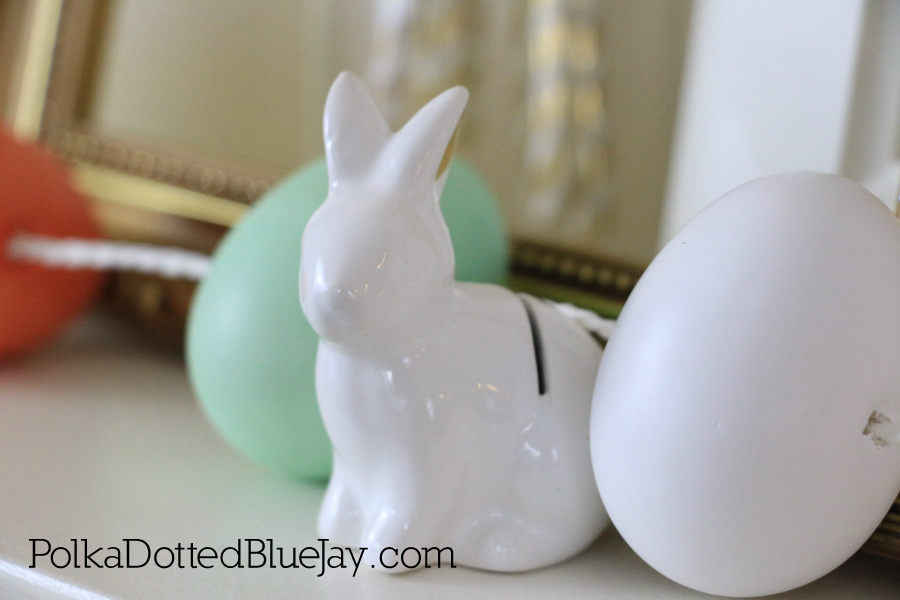 One of my little ceramic bunnies took a nose dive off the mantel when my ribbon banner fell off, but at $3 a set, I think I will go back to the store a buy a couple more.
Even though I live in southern California and don't get to experience four seasons a year, I always look forward to spring. Especially because the sun is still out when I leave work for the day; I get to enjoy a little sunshine on the way home rather than drive in the dark.
Tell me your favorite part of this Easter mantel or how you are decorating your home in the comments!
Please follow and like us: