Disclosure: I received products included in this post c/o Oriental Trading Company. All opinions are my own.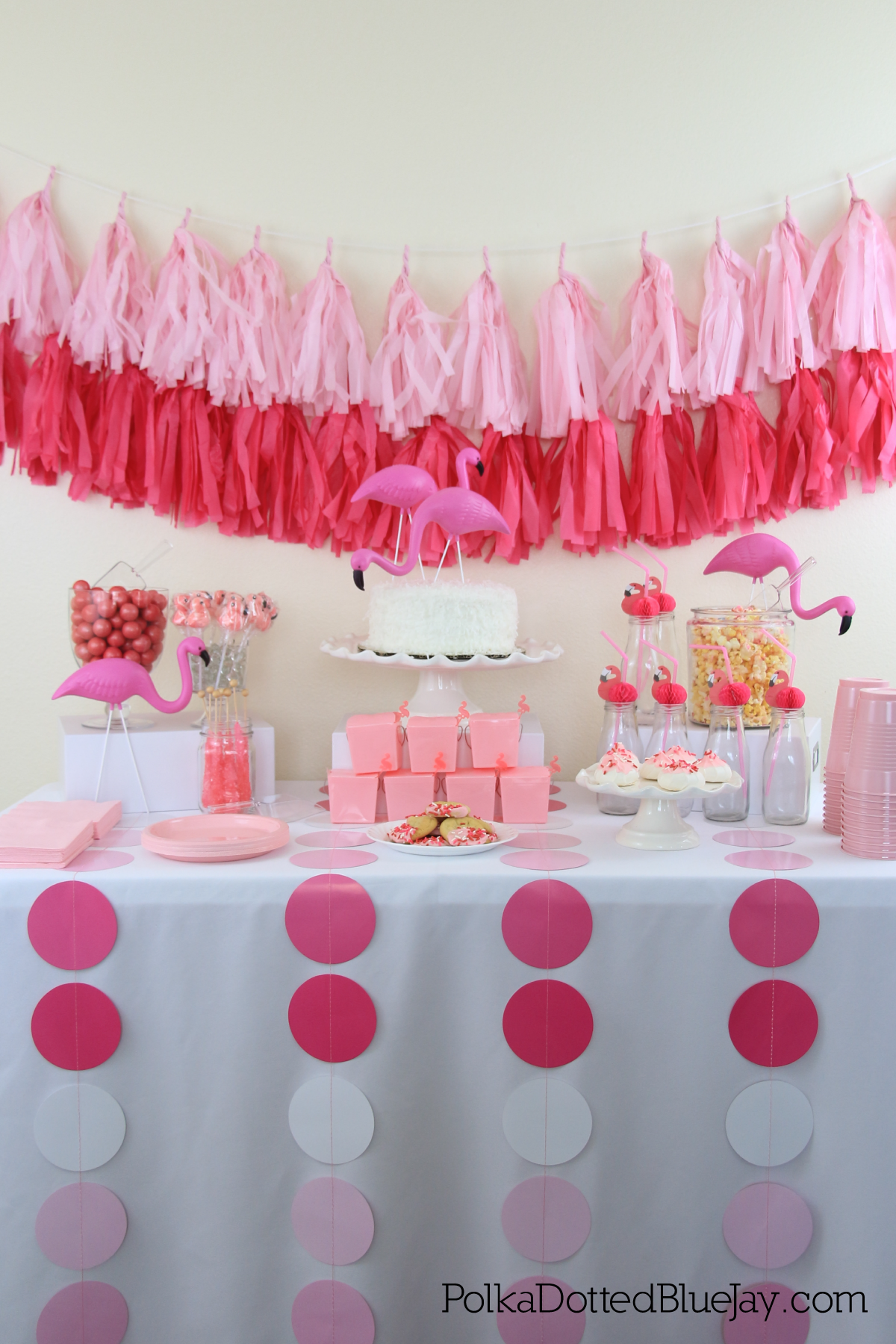 Embrace Valentine's Day and all things pink with this fun Flamingo Valentine's Day party. Nothing says "pink" like a bunch of hot pink lawn flamingos. This ombré pink party is sure to be a hit with classmates, co-workers, or for a girls-only Valentine's Day party.
Seven years ago, I hosted a girls-only Valentine's Day party; long before "Galentine's day" was even a thing. We laughed, ate yummy treats, and watched chick flicks in great company. I was surrounded by my best girlfriends and didn't even care that no one had given me flowers.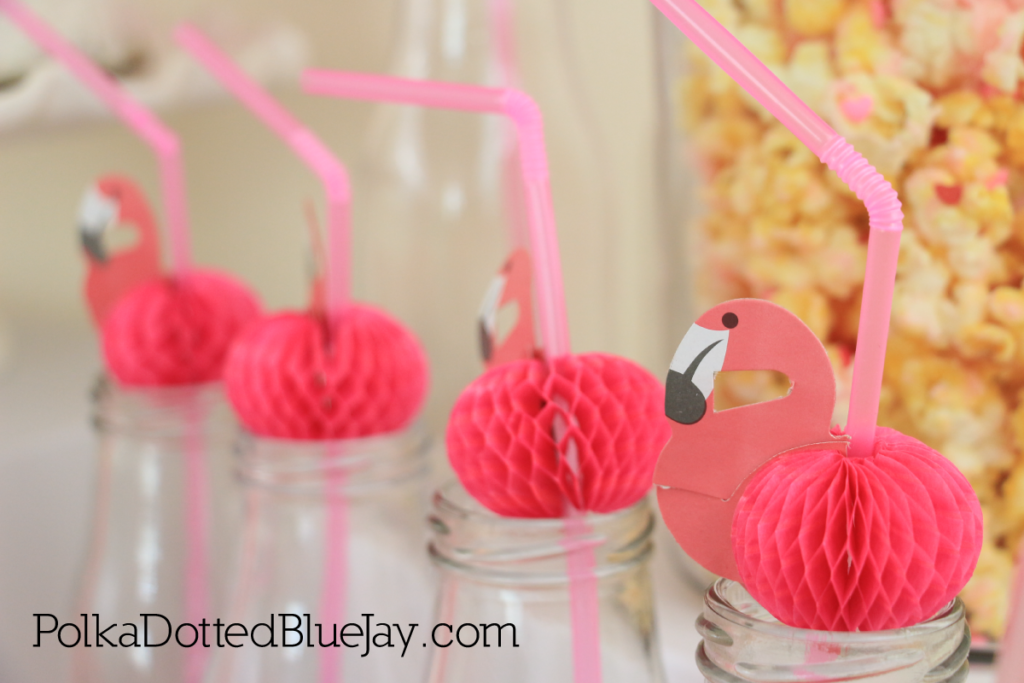 We're all married now but still enjoy getting together a couple times a year and I thought it would be fun to create a quirky ombré pink dessert table for our next girl's day. Brittany received the nickname "Flammy the Flamingo" when we spotted her cooking while standing on one leg, so incorporating lawn flamingos into my part was a must! I simply can't see a flamingo without thinking of her and smiling.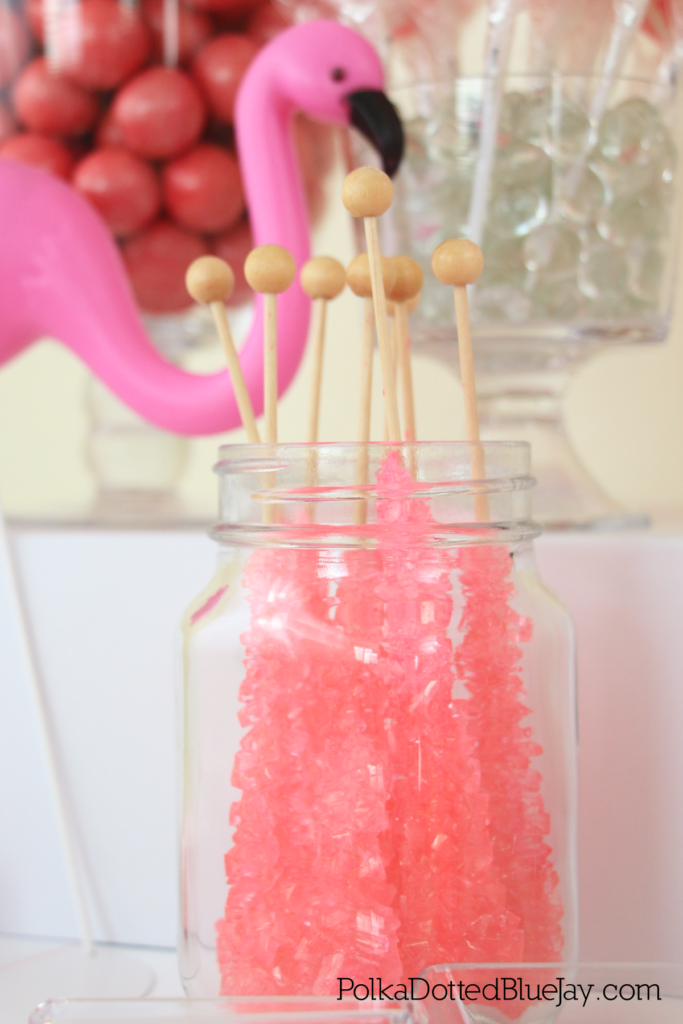 I always love getting party supplies from Oriental Trading Company. The selection is fantastic and I love that I can get everything I need all in one place.
What you'll need:
• Flamingo Straws
• Mini Flamingo Yard Ornaments
• Flamingo Picks
• Flamingo Lollipops
• Pink Gumballs
• Pink Tassel Garland
• Pink Take-out Boxes
• Plastic Tumblers
• Pink Dessert Plates
• Pink Napkins
• Candy Scoops
• Pink Cutlery Set
• Hot Pink Tassel Garland
• Pink and White Polka Dots Hanging
• Hot Pink Cutlery Set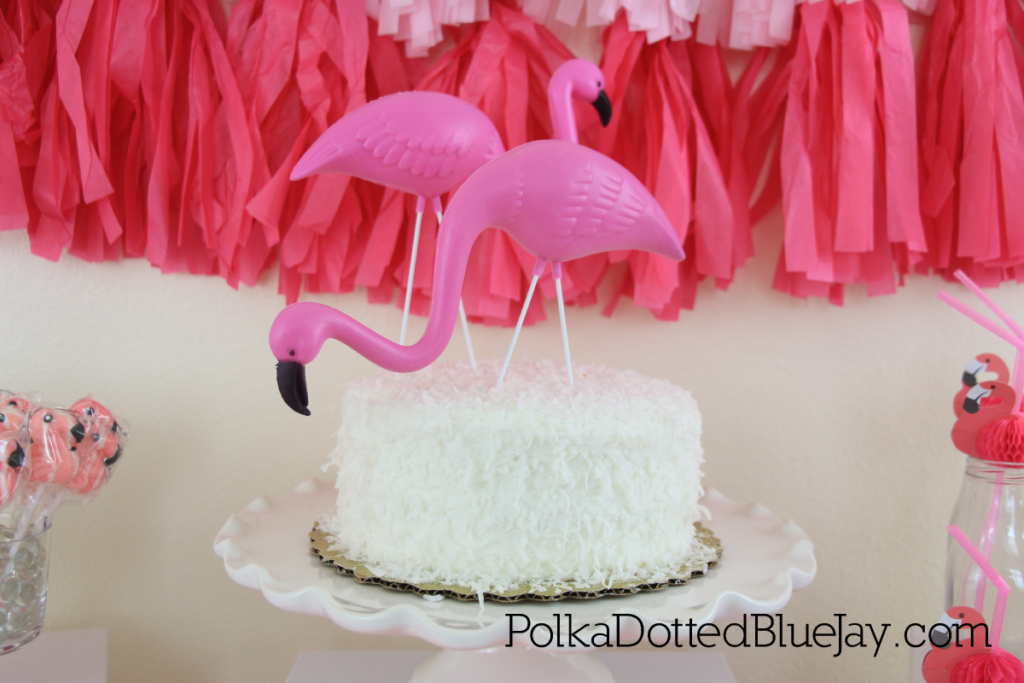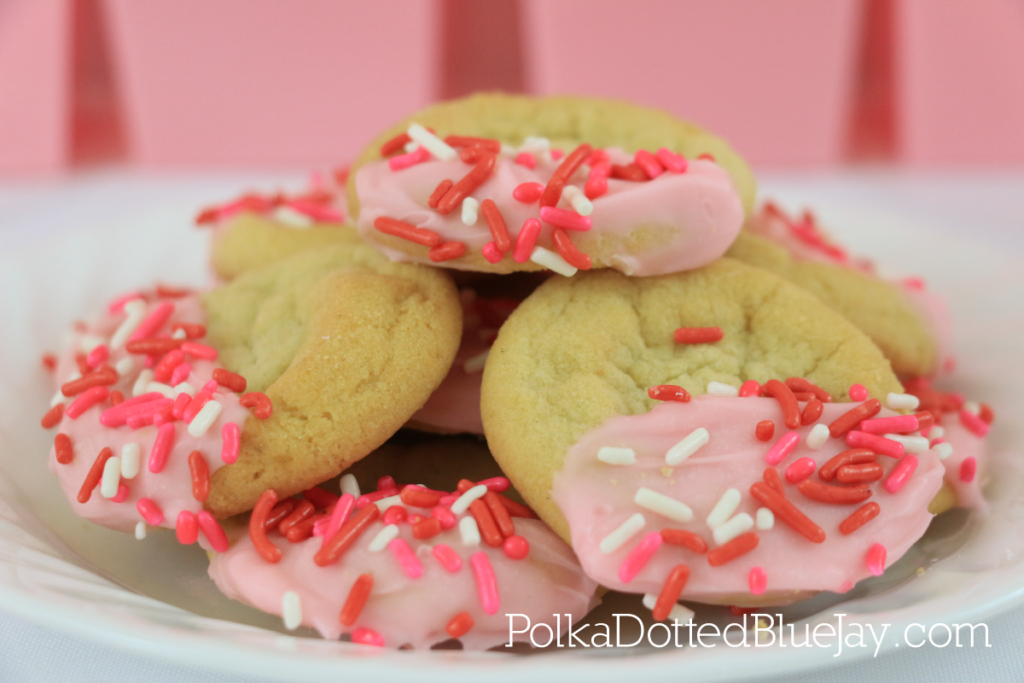 First of all, I used my favorite cookie decorating trick to dress up plain sugar cookies with pink melting chocolate and festive sprinkles, used mini lawn flamingos as a cake topper (adorable, right?), and loaded up the table with delicious pink candies.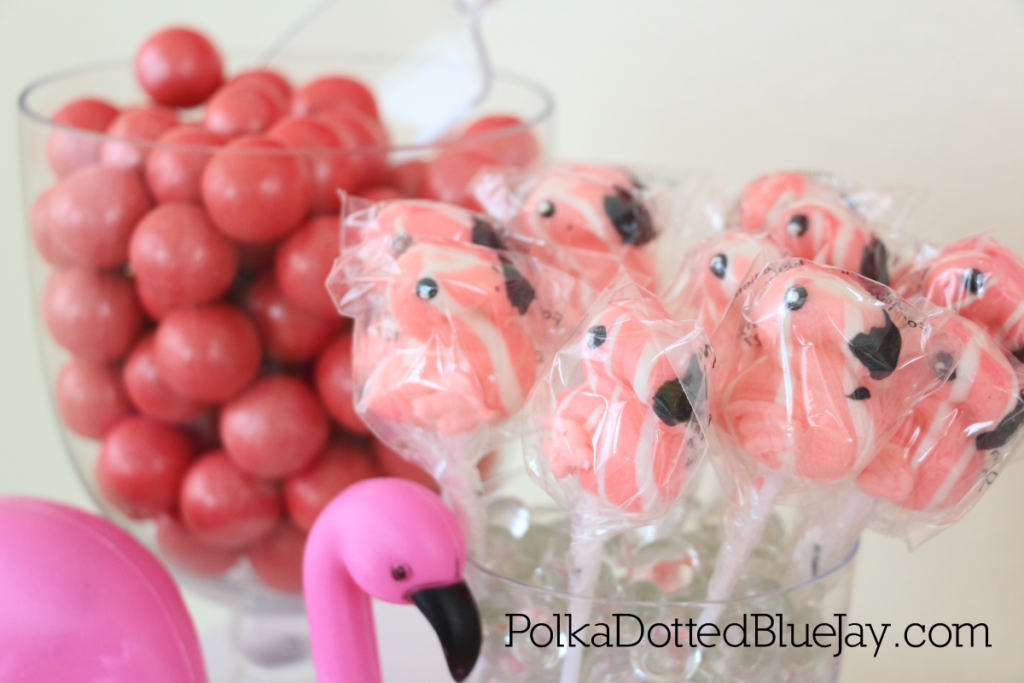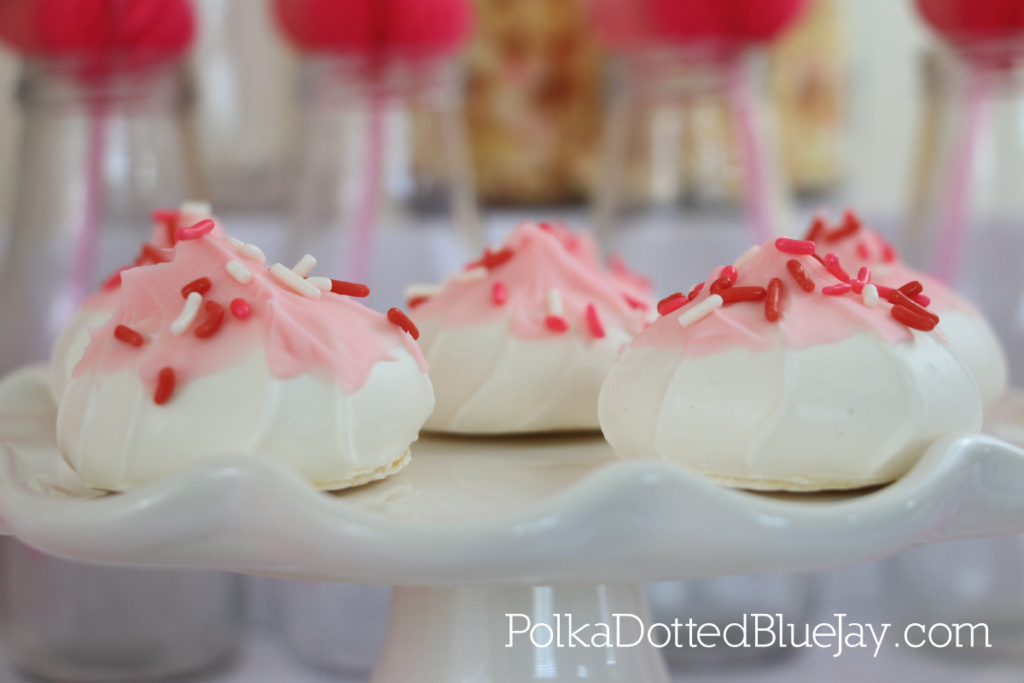 Snacks always look better displayed in pretty jars, so I added some scoops to the table so everyone could help themselves whenever they wanted. The flamingo lollipops tied into my flamingo theme and were almost too cute to eat.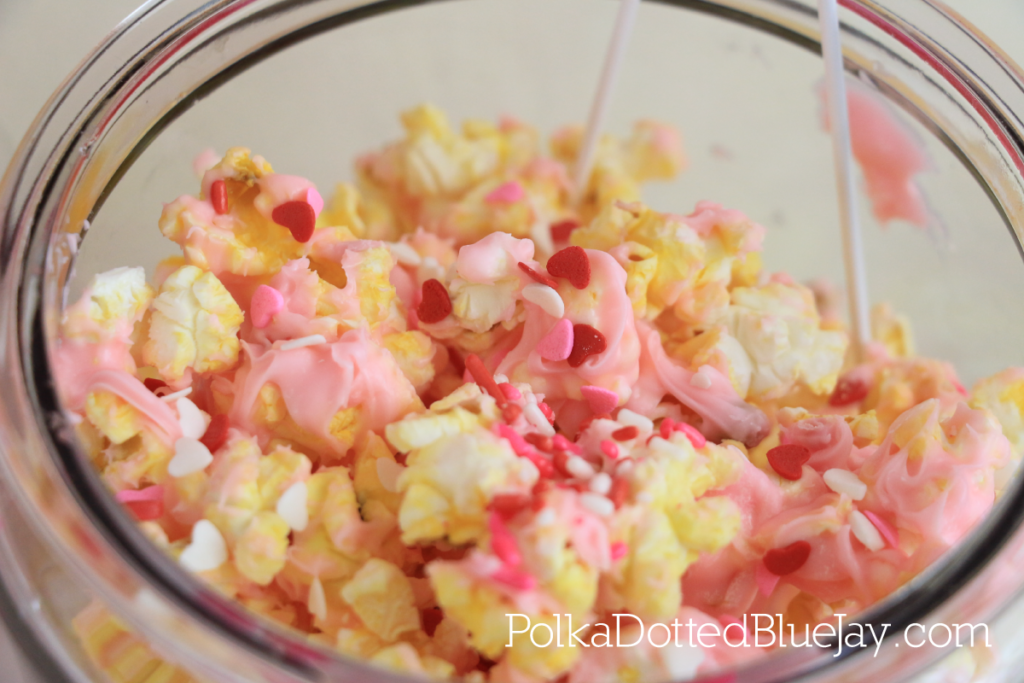 Additionally, I made festive popcorn by using the same melting chocolate from my sugar cookies and drizzling it over my popcorn on a baking pan. Sprinkles were the finishing touch and made my popcorn into a Valentine's Day treat; I love sweet and salty snacks, so I knew this would be delicious.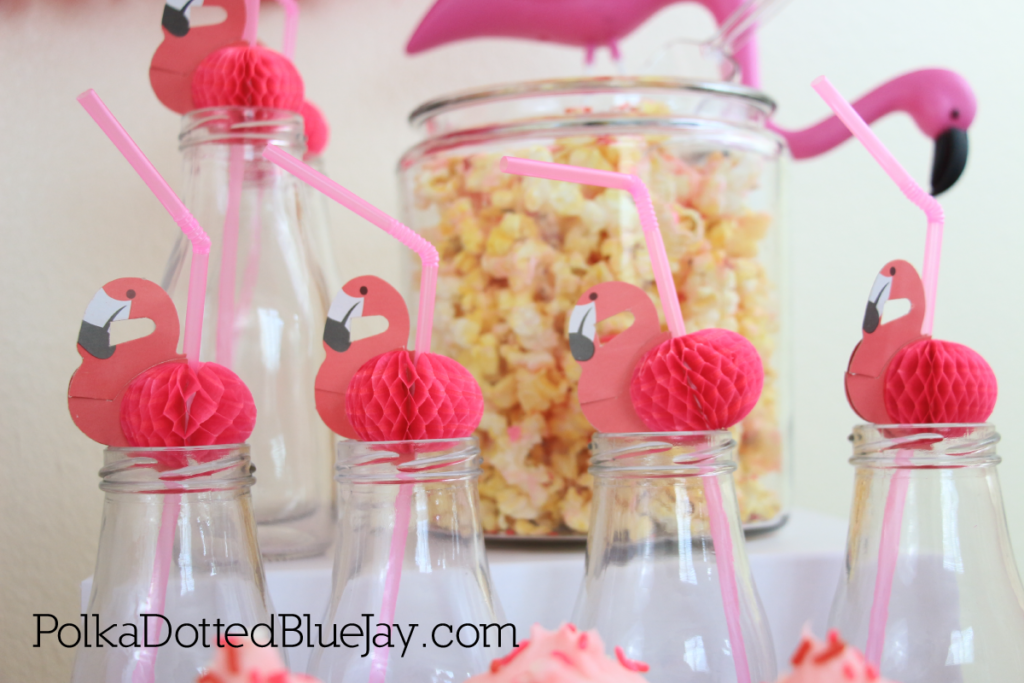 I layered two tassel garlands as my backdrop to help with my ombré pink plan and laid a circle wall hanging on the top of my table to create a waterfall effect. I felt like I hit the party planning jackpot with that idea and I loved how it added color to the top and the front of my table at the same time.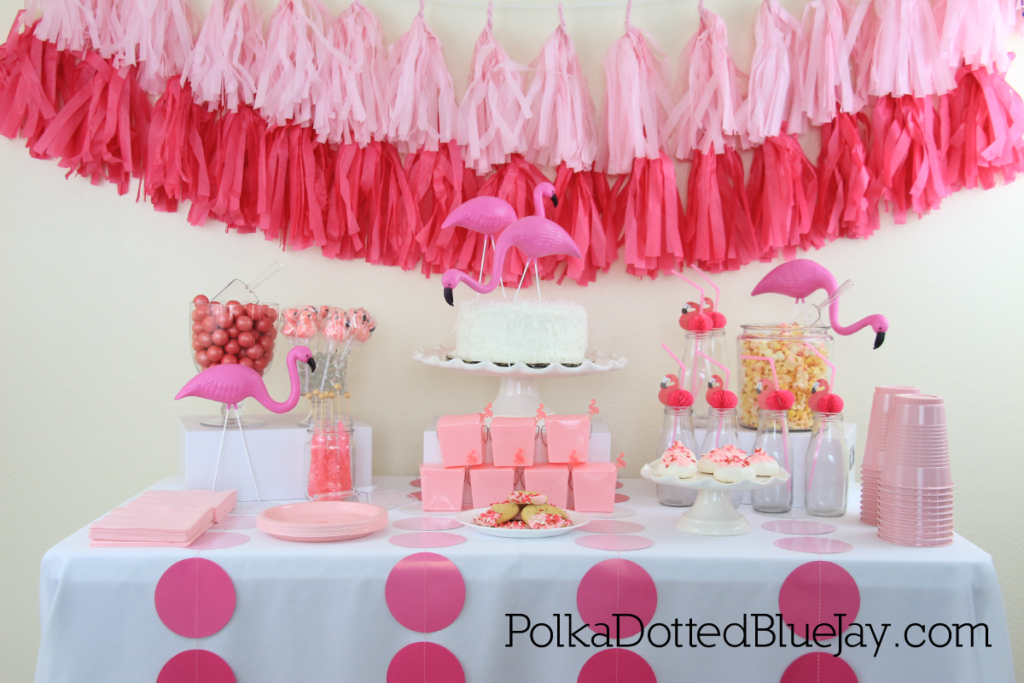 So, whether you're celebrating Valentine's Day with girlfriends or putting together a fun party for school or work, this ombré pink flamingo party with supplies from Oriental Trading Company is sure to make everyone smile and feel the love.
Please follow and like us: