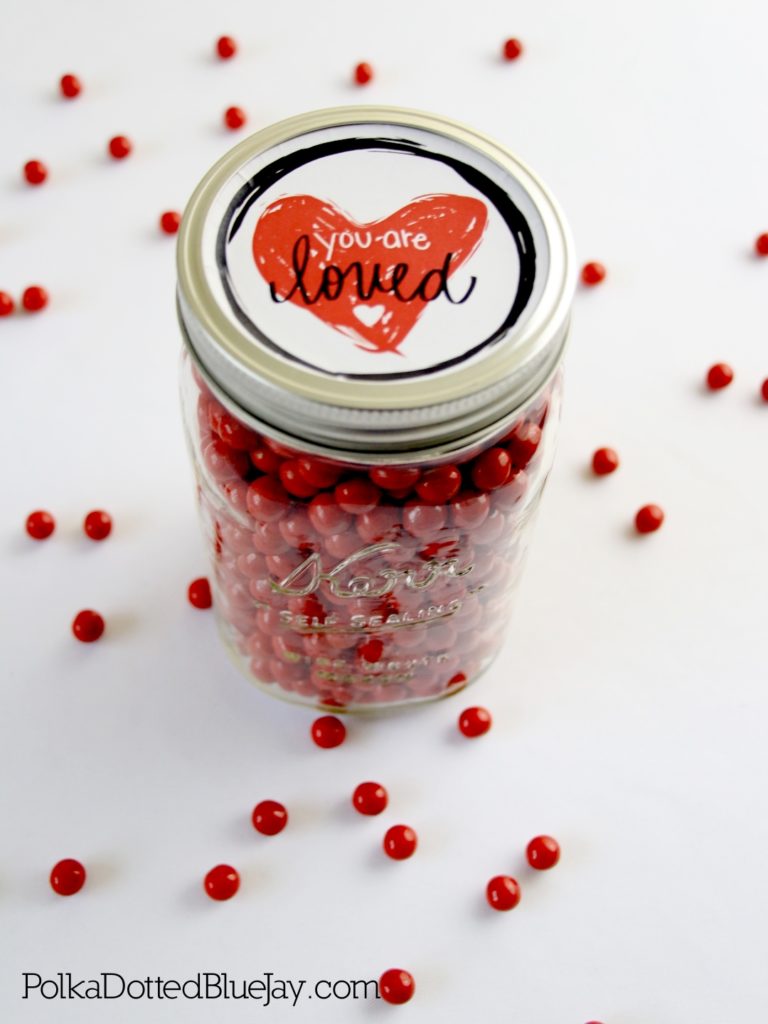 I had so much fun with the You Are Loved Cupcakes I shared on Wednesday with the new printable that Houston made for me and I started thinking about all the other ways I could use it for Valentine's Day.
He was super helpful and made another size for me so I could make a topper for a jar full of candy. I think it is the perfect complimentary gift to the cupcakes and would be great to give to an elementary school teacher. Just think: cupcakes for the students and a jar of candy for your child's teacher. It sounds like the making of a perfect classroom party if you ask me.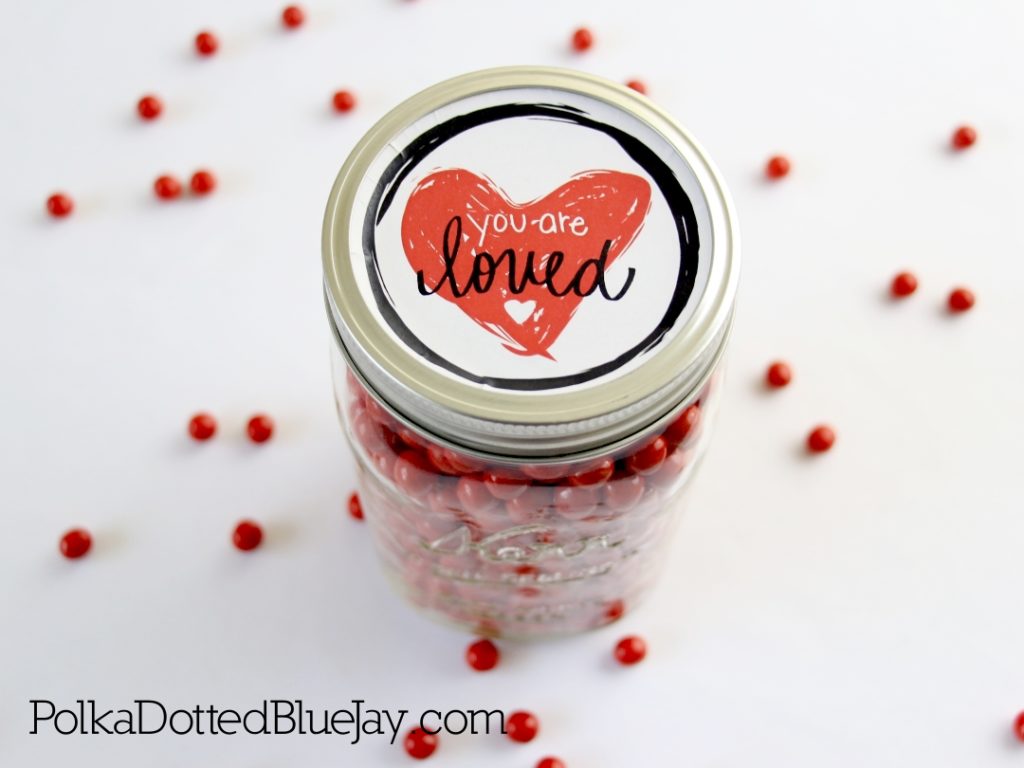 If you don't have a school-aged child, this candy-filled jar would be a great gift for any valentine; I love candy, so you could always send one to me. No pressure.
What you will need:
Printable
Jar
Candy
Adhesive
Scissors/Punch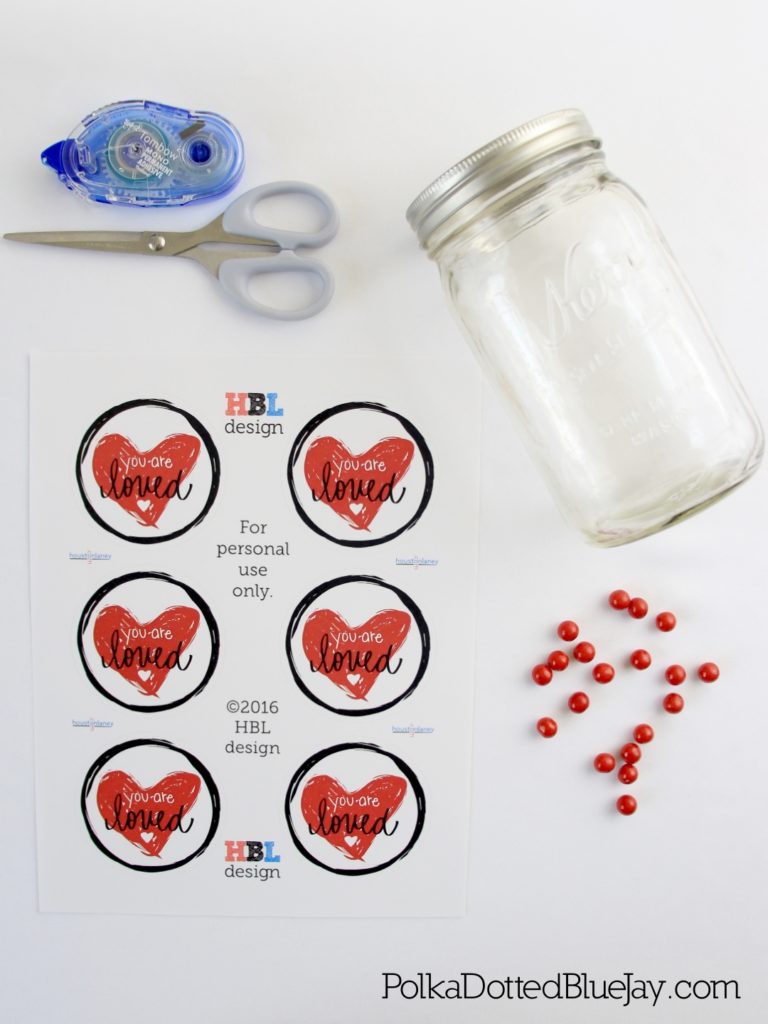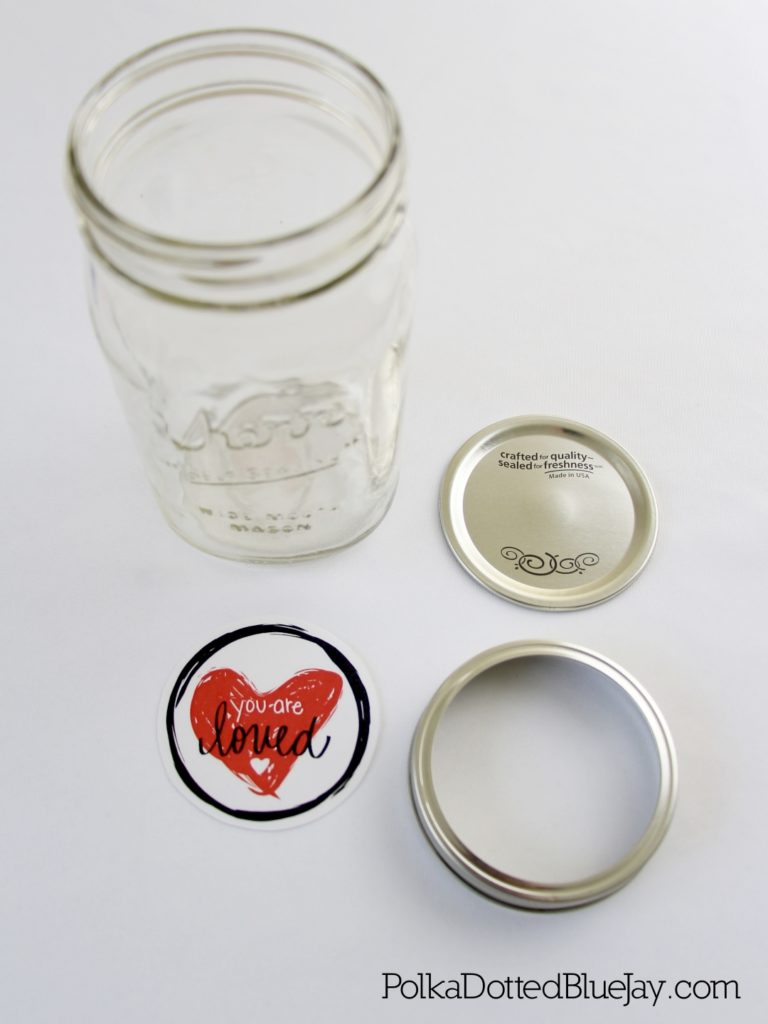 How to make your jar:
Print the graphic on white paper
Cut along the gray outline
Add adhesive to the back of the printable or the lid of the jar
Attach the printable to the jar lid
Fill the jar with festive red candies
Screw on the lid ring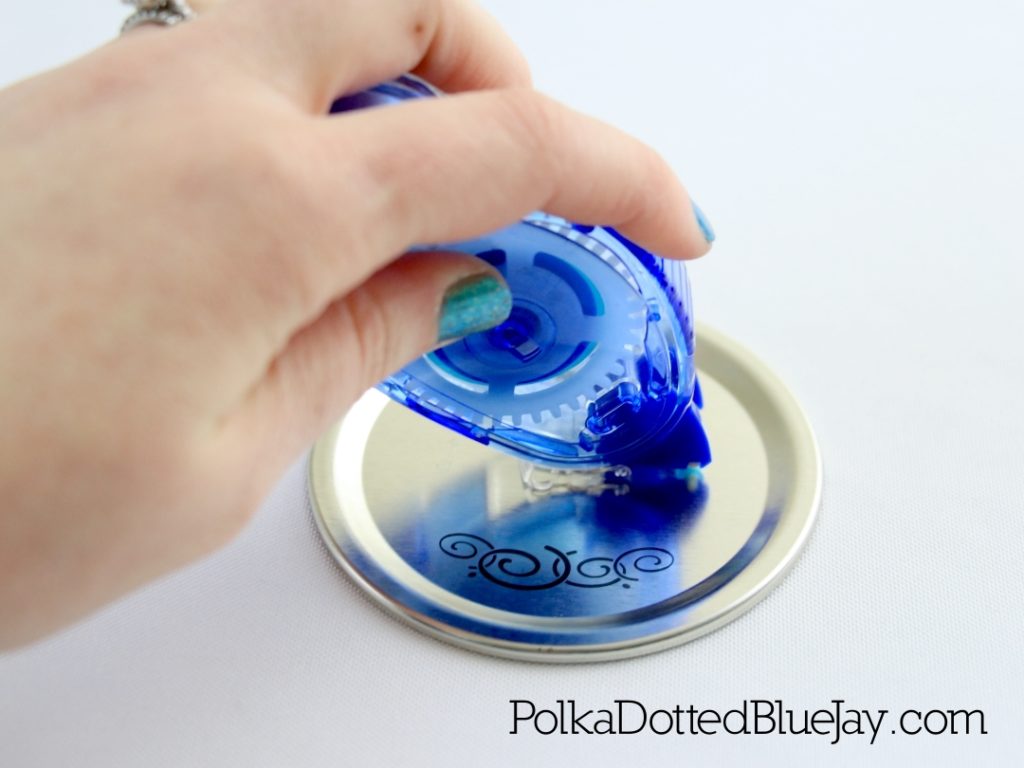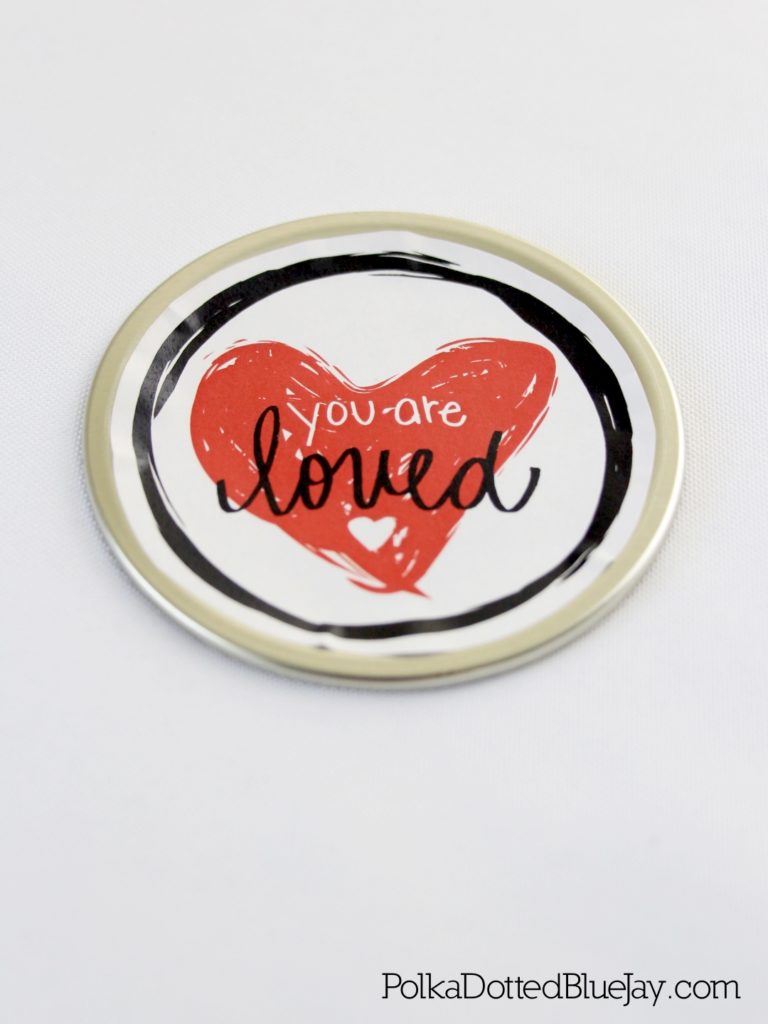 Ball jars are one of my favorite craft supplies and I love to add a printable to the lid to make it extra festive. I think the jar took me 5 minutes to make from start to finish, and that includes cleaning up the candy I spilled on the floor; what can I say, I like to keep it real around here, friends.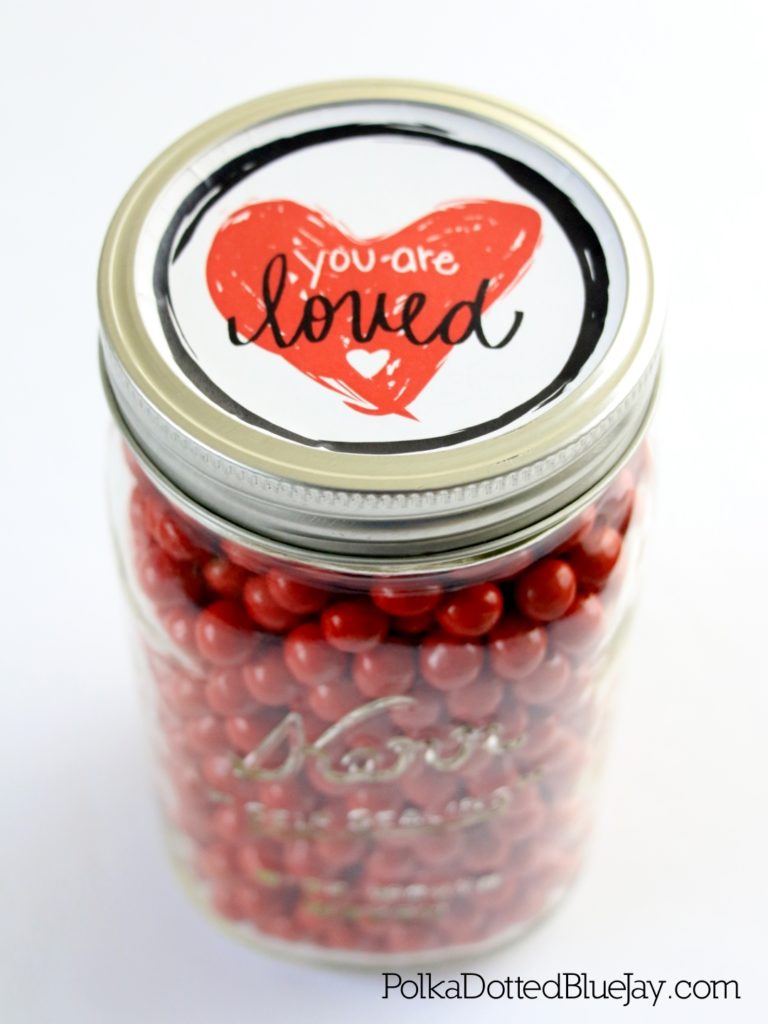 Who would you give this Valentine's Day Candy jar to? Tell me in the comments!
Please follow and like us: