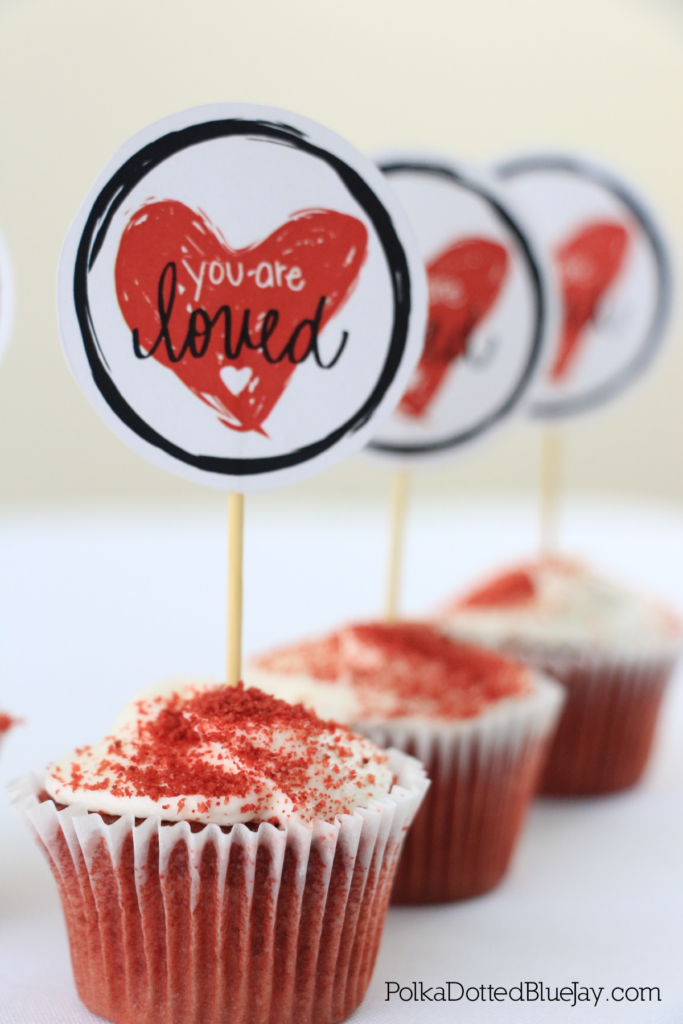 Last year, Houston created this wonderful "You Are Loved" printable graphic with my handwriting. We made gift buckets for foster babies and I immediately knew I wanted to make the printable smaller so I could put it on everything. Houston kindly obliged and now you can get your hands on this You Are Loved Valentine's Day printable too!
One of the things I love about Etsy printables is the ability to print them at home with practically zero downtime. This printable is emailed to you with your payment invoice and can be downloaded and printed at your leisure. That is perfect for last minute gifts or when you accidentally forget that Valentine's Day is next week. Oopsie.
What you will need:
Printable
Cupcakes
Toothpicks
Adhesive/Washi Tape
Scissors/Punch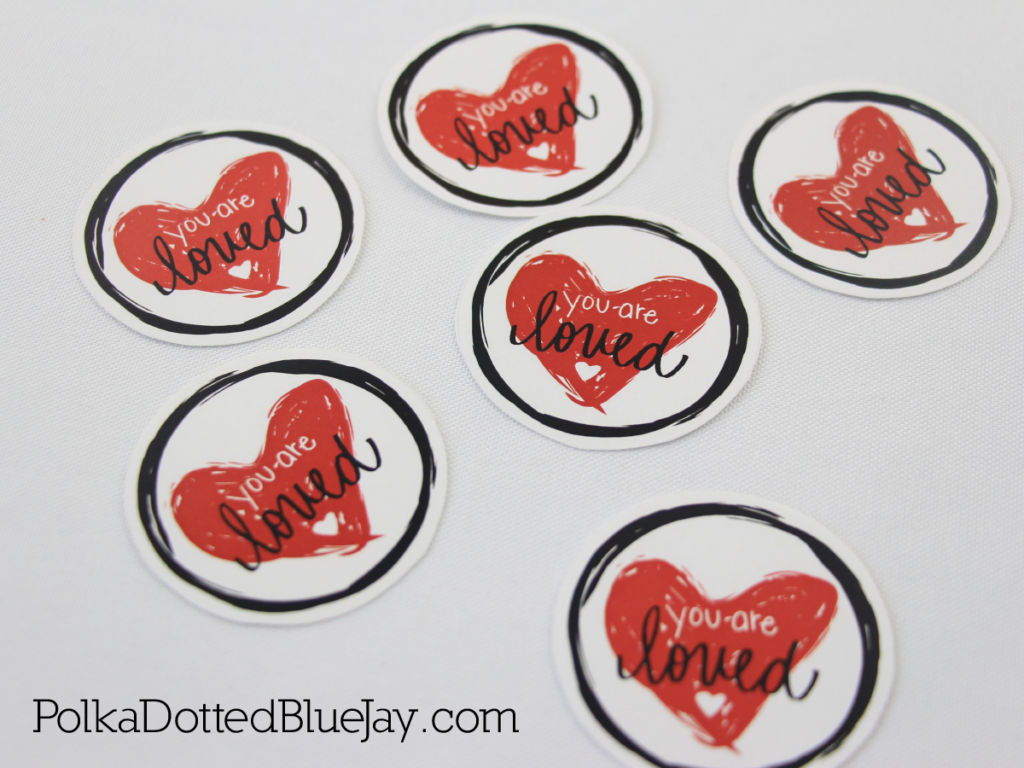 I printed the smallest version of the printable, cut it out, added some adhesive and a toothpick to the back, and stuck it into a red velvet cupcake. They are the perfect topper to dress up store-bought cupcakes and would make a festive treat for school or work. Wouldn't you love to see these in the classroom for a Valentine's Day party?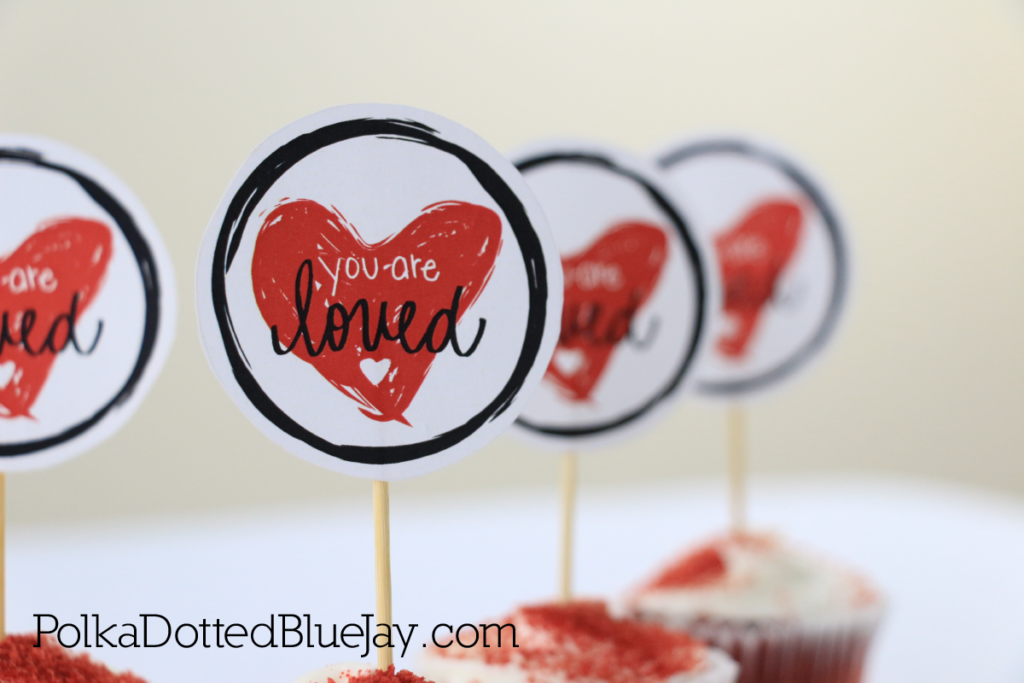 If I was going to make them again, I think I would buy glitter washi tape and attach the toothpick to the printable with that instead; the adhesive works well, but the washi tape would make the backside pretty and help camouflage the toothpick.
The printable has a very faint gray border so you know where to cut and it makes it easy to line up inside a circle punch as well. This means that your kids (if you have them) can help you cut out the Valentine's Day printable too.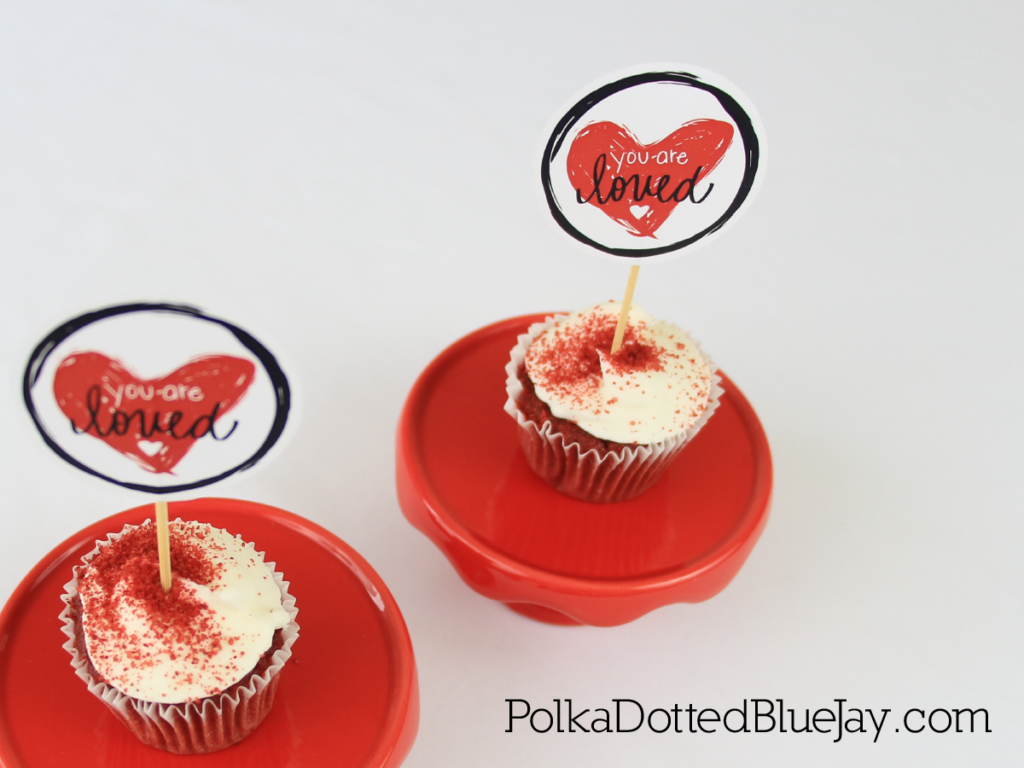 Now I am dreaming up other ways to use these printables; at the top of my list: run the paper through a sticker maker so I can hand them out during the day to make everyone feel the love.
We can't wait to see what you will create with this You Are Loved Valentine's Day Printable. Be sure to tag us with #PDBJayCrafts on social media so we can like your photos!
Please follow and like us: