Disclosure: I received products included in this post c/o Oriental Trading Company. All opinions are my own.
Summer may be coming to an end, but that doesn't mean you have to stop drinking ice cold lemonade! Keep reading to see the details of this pink and yellow lemonade party.
I live in suburban Southern California where there are more houses than trees. My heart longs for small-town streets where neighbors wave to each other on their way to work and where block parties are the norm. Among my list of small-town must-haves are lemonade stands in the summer.
A couple weeks ago I was coming home from church when I spotted a pair of little girls in their front yard with two giant pitchers of lemonade and a poster board advertising "Lemonade 50¢". I passed by their little stand, pulled into the next cul-de-sac, and made a U-turn back to buy some lemonade. Those little girls' eyes lit up like it was Christmas morning and they proudly asked me for 50¢ in exchange for my red solo cup of lemonade.
I smiled all afternoon and couldn't contain my joy; it was the first time I had been able to buy lemonade from adorable mini-entrepreneurs and the first lemonade stand I have EVER seen in our neighborhood. I enjoyed the experience so much that I even contemplated walking back down to buy another cup in the afternoon.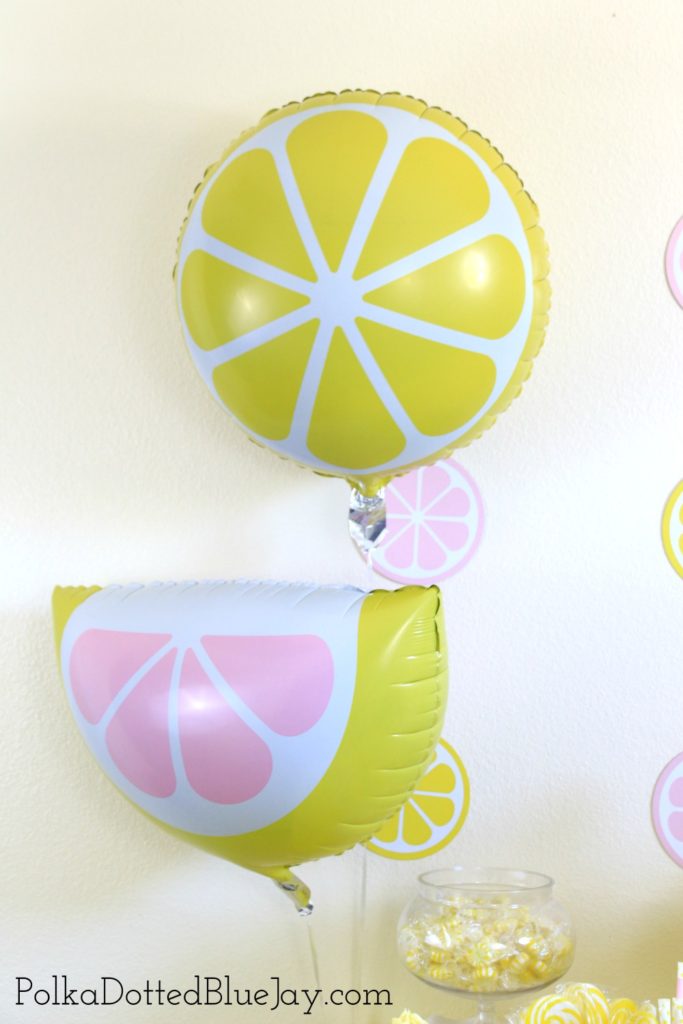 That little lemonade stand inspired me to embrace my favorite summertime drink and decorate a pink and yellow lemonade party using supplies from Oriental Trading Company.
Here's what you will need:
I loved using the lemonade party hand fans as a backdrop for my party. They come in two pieces: the round disk and the handle; I just used the disk portion and attached to the wall with some painter's tape.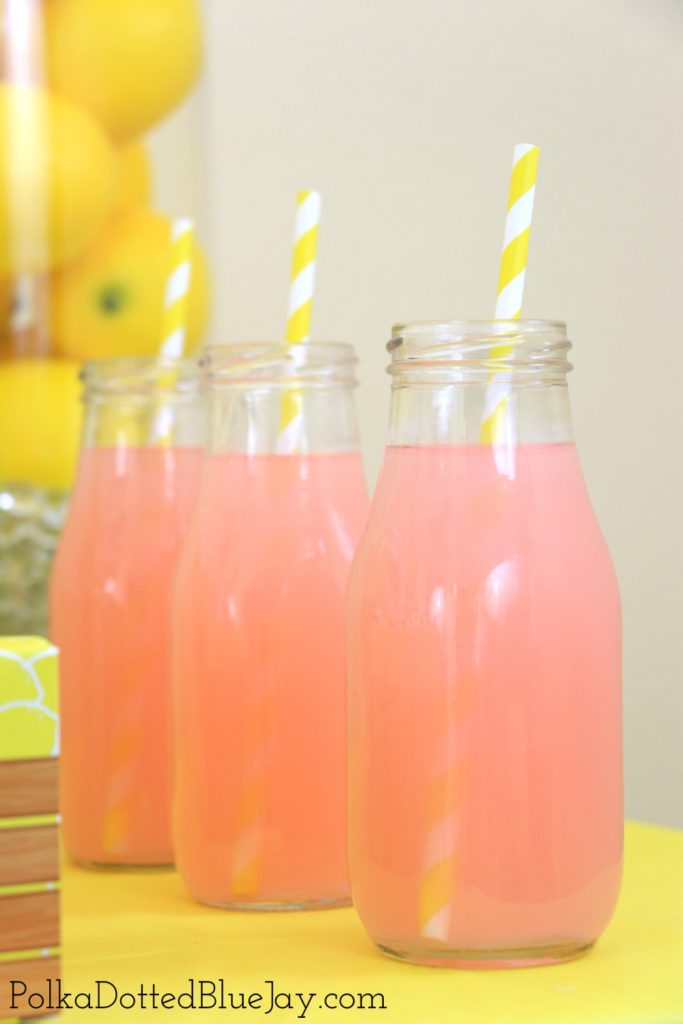 No lemonade party would be complete without some lemonade, so I filled milk jars with pink lemonade and garnished with a paper straw.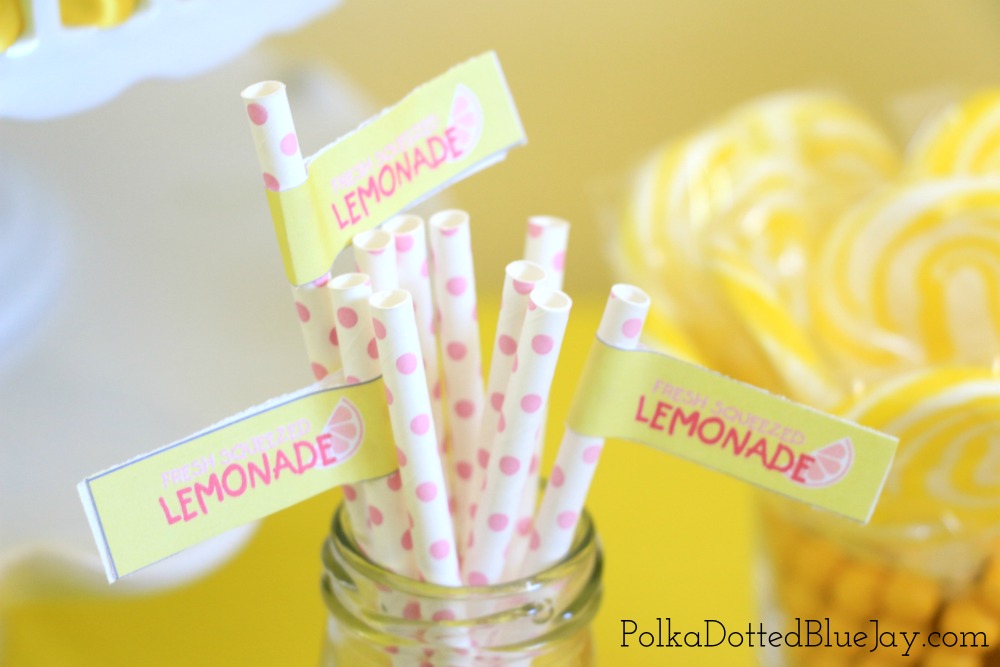 I love the printable straw flags that are available for free on the Oriental Trading Company website here.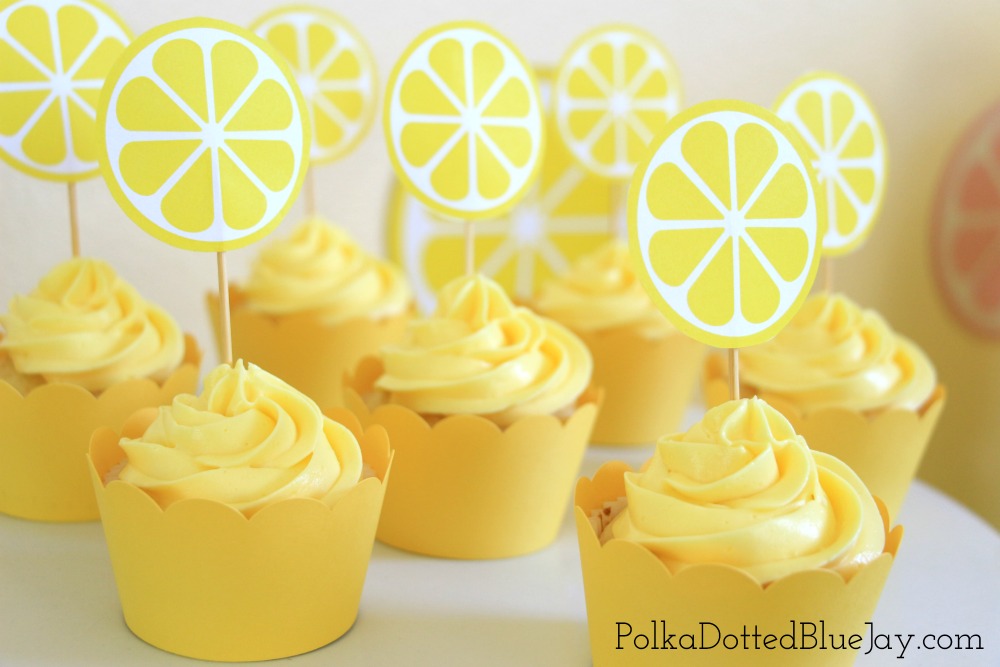 I also used the free printable for the lemon cupcake toppers. I just printed out a couple copies, cut them out, and then attached them to a toothpick with some tape. They were the perfect toppers to my yellow lemon cupcakes with homemade buttercream.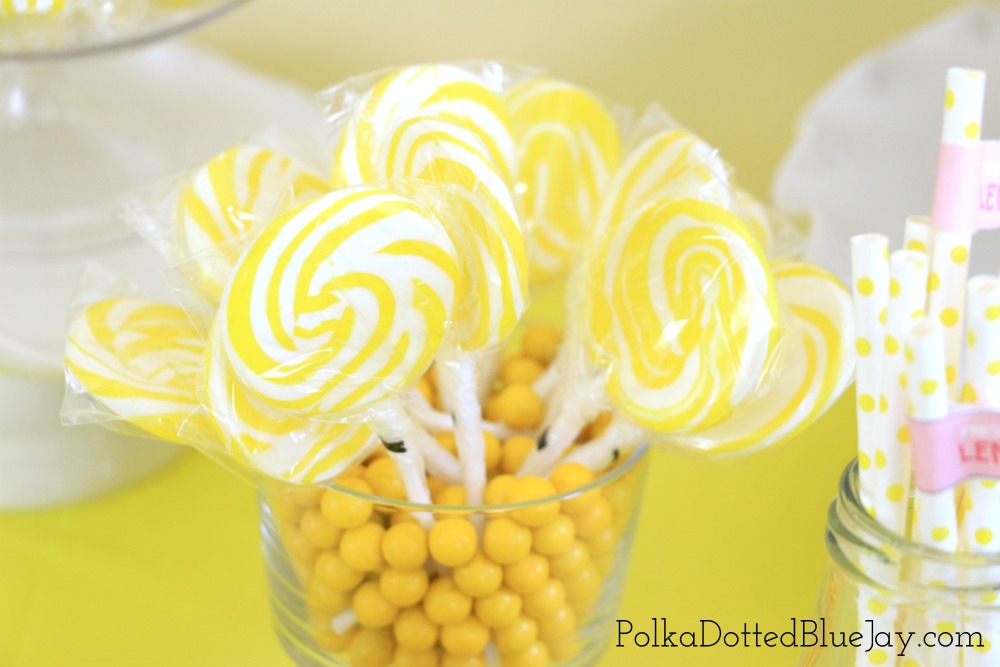 The yellow lollipops and candies were a great addition to the table; especially since they don't melt in this crazy California weather. I also filled a large vase with lemons just for fun.
Houston also designed a pink and yellow lemonade printable that will be available to purchase in his Etsy shop. I just printed it on our color printer, cut it out, and popped it into a white frame. I think it coordinates perfectly with the other decorations and the sentiment is so true.
I would love to hear how you would use this pink and yellow lemonade party and if you're a fan of lemonade like me. Tell me in the comments!
Please follow and like us: