Tomorrow is St. Patrick's Day and I have you covered with a last minute snack that is easy to make: St. Patrick's Day Cookies.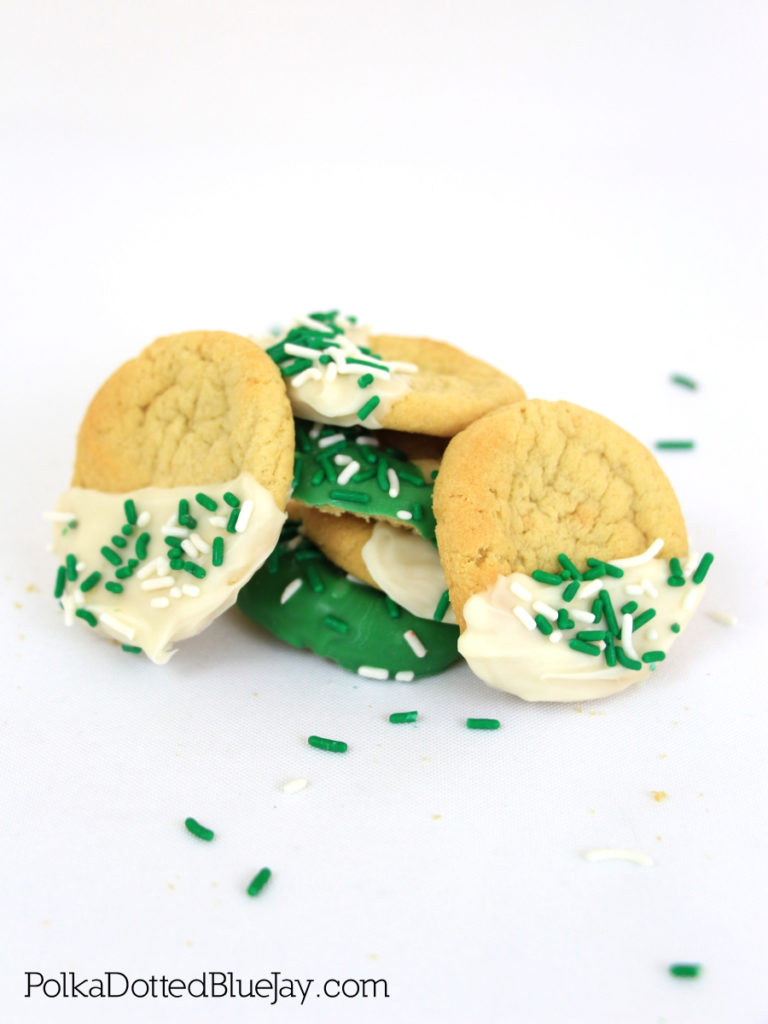 Back in December, I discovered my new favorite way to decorate sugar cookies. I am totally intimidated to try to decorate with royal icing and came up with my own way to decorate a festive cookie by dipping it in melted chocolate and covering it with sprinkles. Easy, effective, and festive. That's my kind of cookie.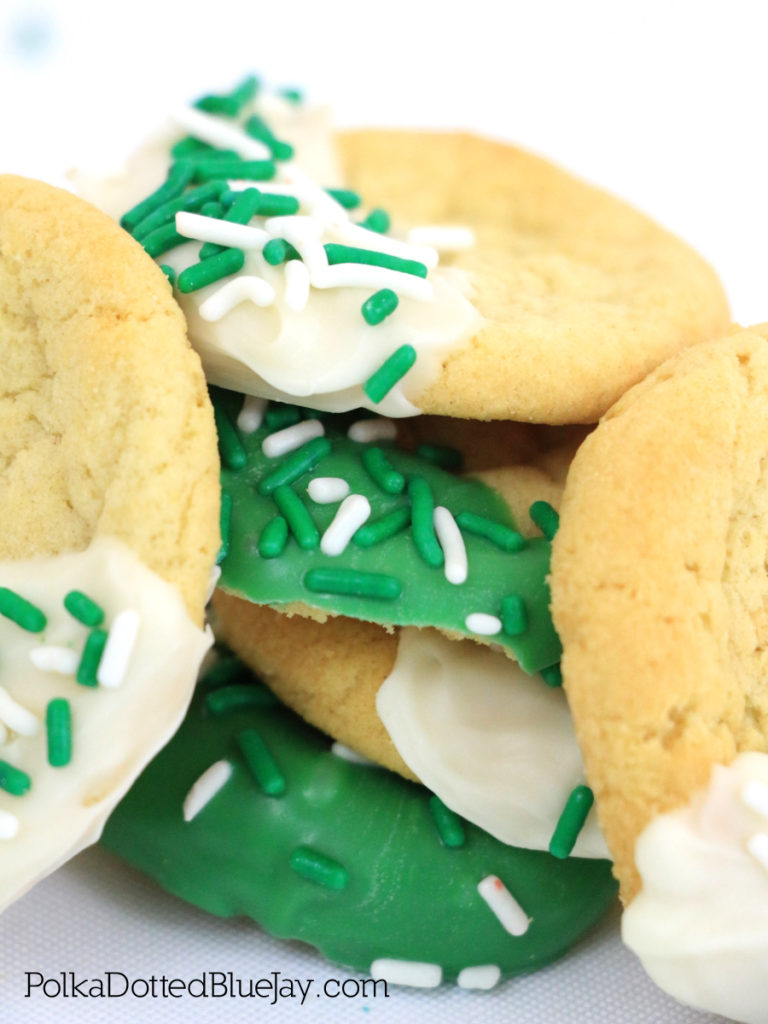 If you have been following along with my Instagram stories, you know that I looked everywhere for St. Patrick's Day sprinkles and found nothing. So, I put on some extra determination and poured my Christmas sprinkles into a bowl and sorted out the red ones from the green and white. It may not have been the fastest way to get green and white sprinkles, but I didn't have to spend any money and I got exactly what I wanted.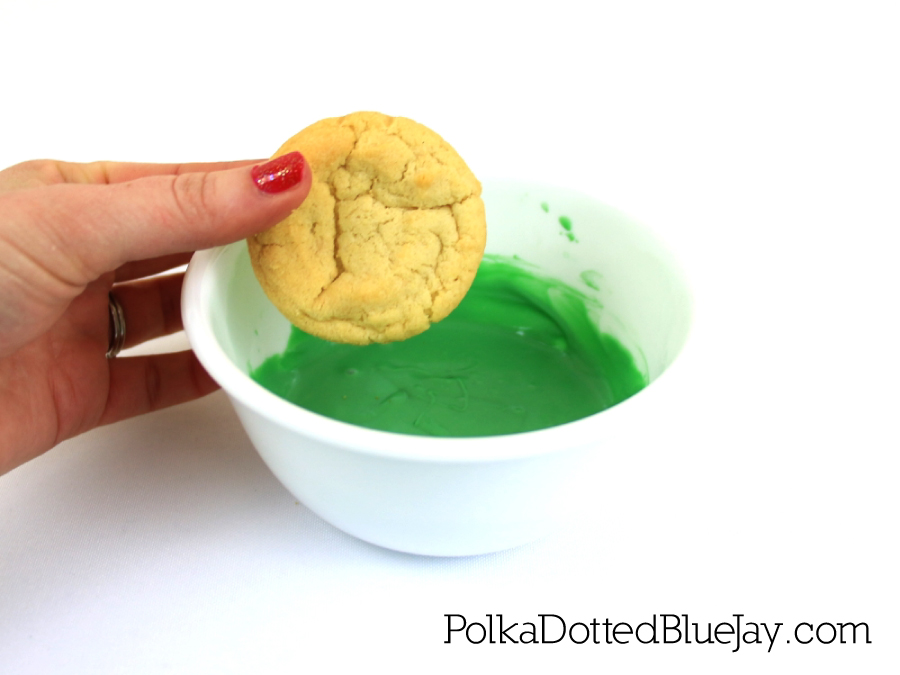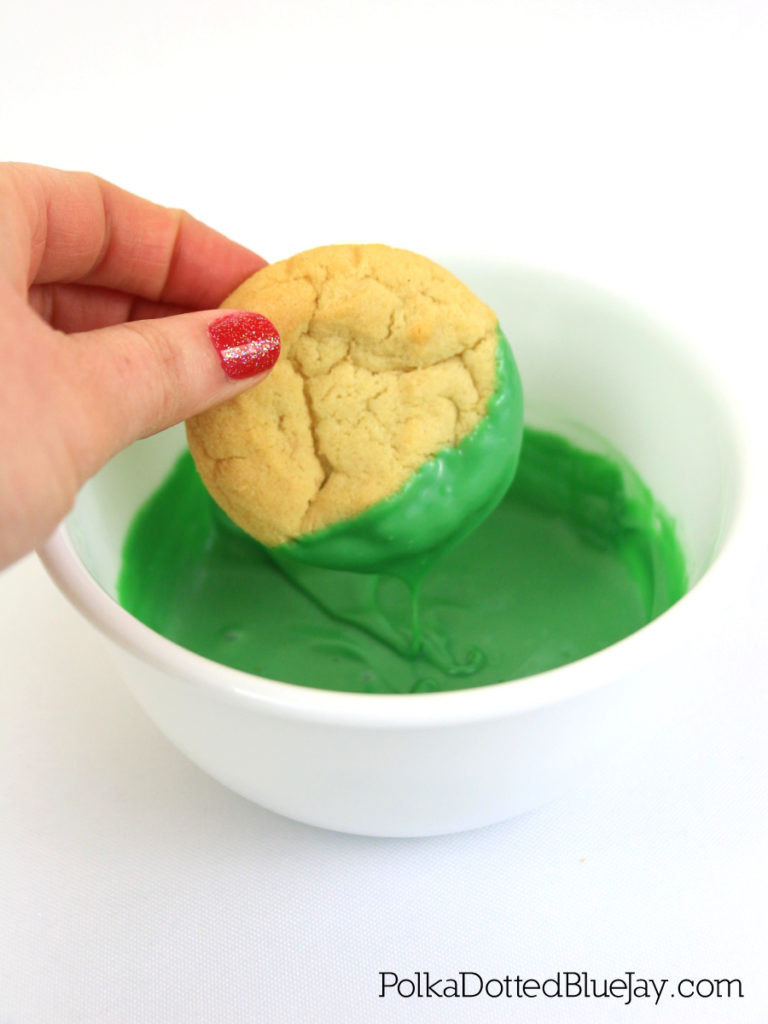 Here's how to make festive cookies:
Make or buy a batch of plain sugar cookies (or any kind you would like).
Melt a half cup of melting chocolate in a small bowl in the microwave per the instructions on the packing. I use Wilton's Candy Melts.
When your chocolate is completely melted and smooth, dip one side of your cookie – use a spoon to spread it evenly if necessary.
Add sprinkles or dip the cookie into a bowl of sprinkles.
Place the cookie on parchment paper to allow the chocolate to harden.
Voila! You have a festive holiday treat.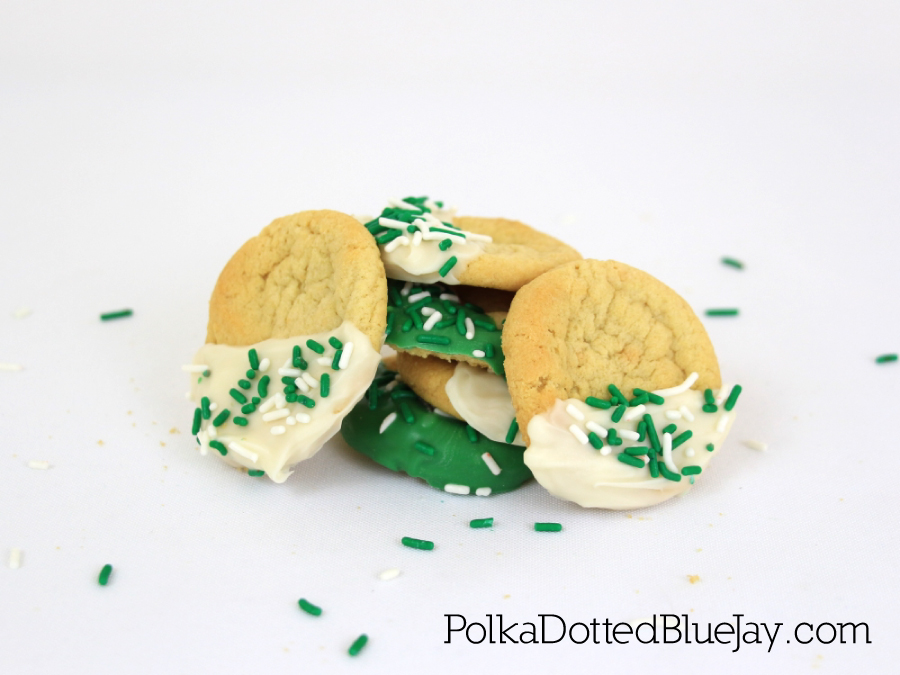 I love that these cookies are kid-friendly and that my nephews and nieces would be able to help decorate the cookies on their own with some mild supervision.
I can't wait to snack on St. Patrick's Day cookies, green punch, and wear all the green tomorrow at work. I live for fun holidays in the office. How will you be celebrating?
Please follow and like us: