Today is one of my favorite non-holiday holidays: Bosses Day! As someone who appreciates my awesome bosses, I love giving a creative Bosses Day gift to them every year. Keep reading how to make this "Thank You Berry Much" Basket.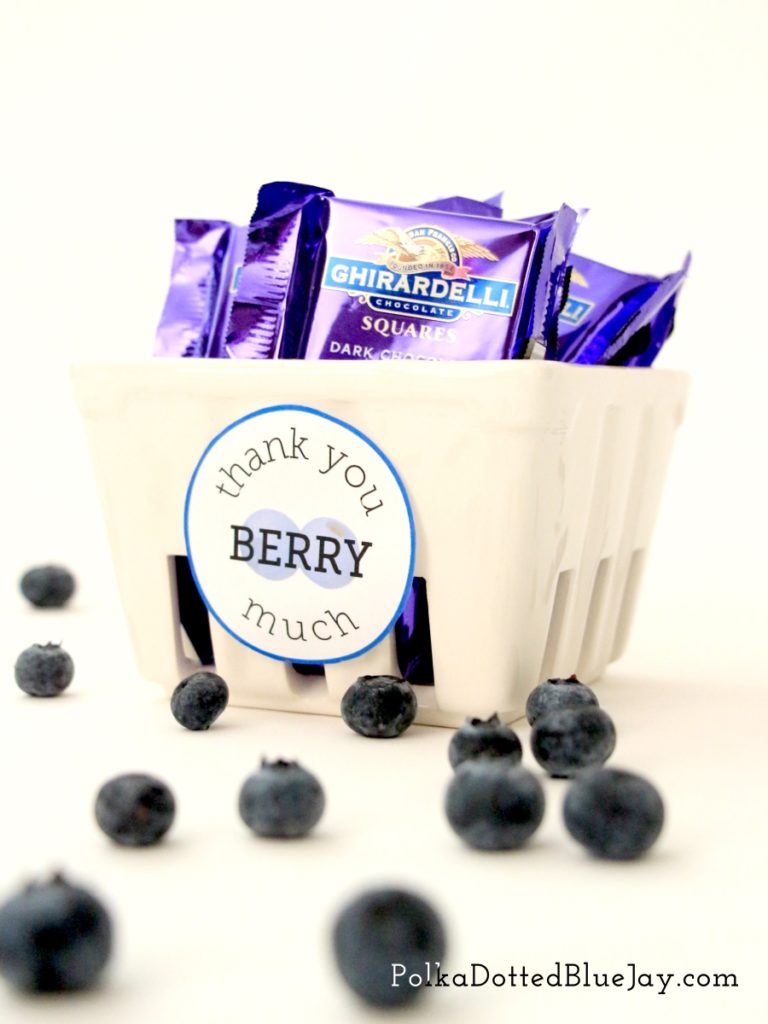 We have printables and projects for strawberry, blackberry, and raspberries, but I couldn't figure out what to make with the blueberry graphic. I thought about making a blueberry muffin basket but wanted something that wouldn't be time sensitive and potentially spoil.
I was so excited to find blueberry flavored Ghiridelli chocolate and I knew they would be perfect in a berry basket with the blueberry graphic attached to the front.
Here's what you need: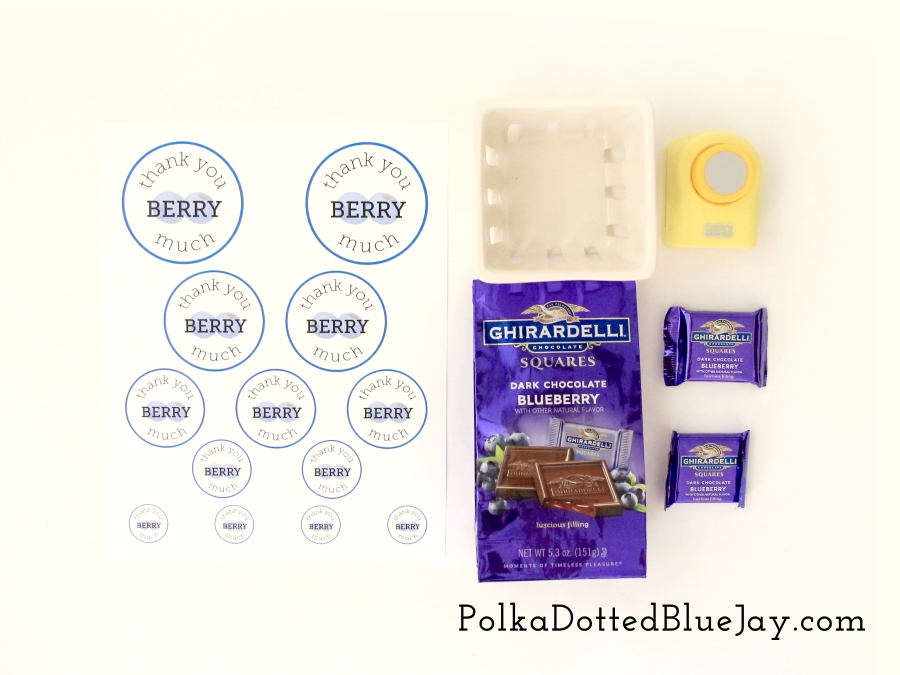 Blueberry "Thank You Berry Much" Printable
White Cardstock
Scissors or a Circle Punch
Adhesive
Ceramic Berry Basket
Blueberry Ghirardelli Chocolate
How to Assemble Your Basket: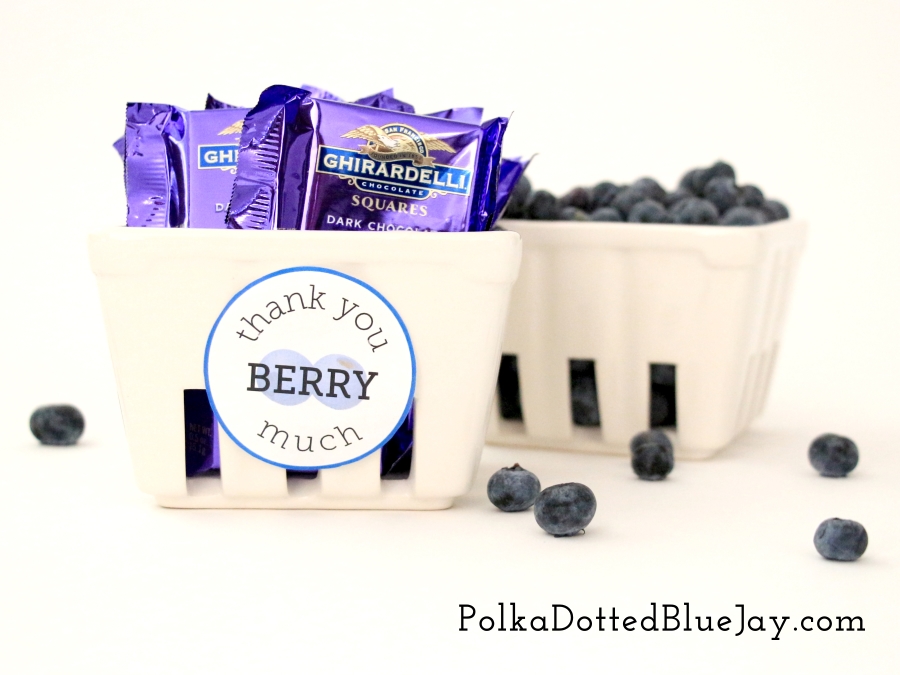 Print your blueberry graphic on white cardstock and cut it out
Attach the graphic to the berry basket with some adhesive
Fill the basket with Blueberry Ghirardelli chocolates
Wrap in cellophane or leave as-is.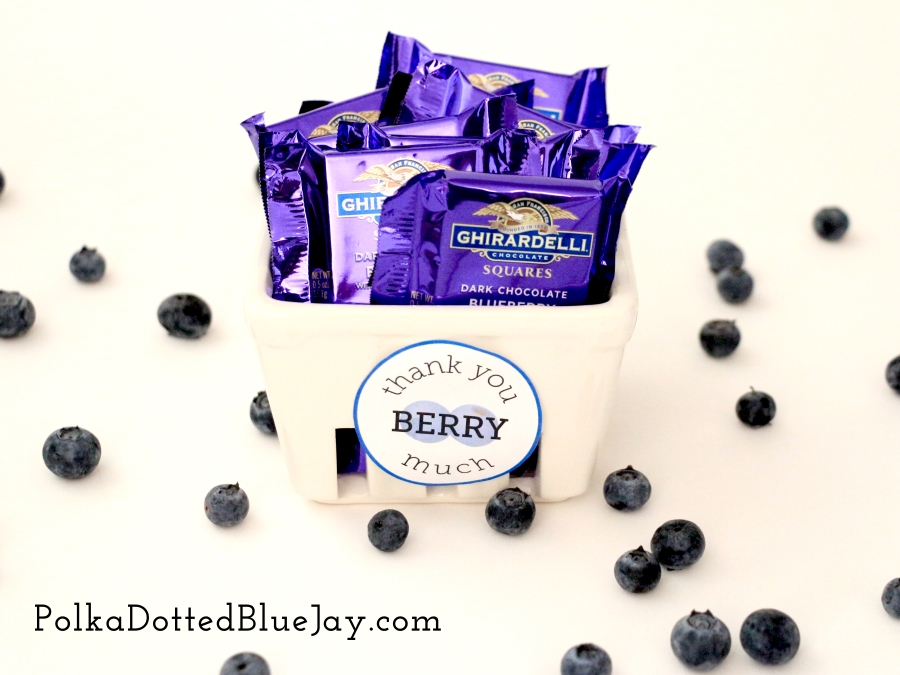 I would love to hear how you say thank you to your boss on Bosses Day? Would they enjoy a Thank You Berry Much Basket?
Please follow and like us: