Today I am sharing how I made this easy and whimsical DIY Dr. Seuss Cake Topper. It took less than 5 minutes and only 5 dollars to make.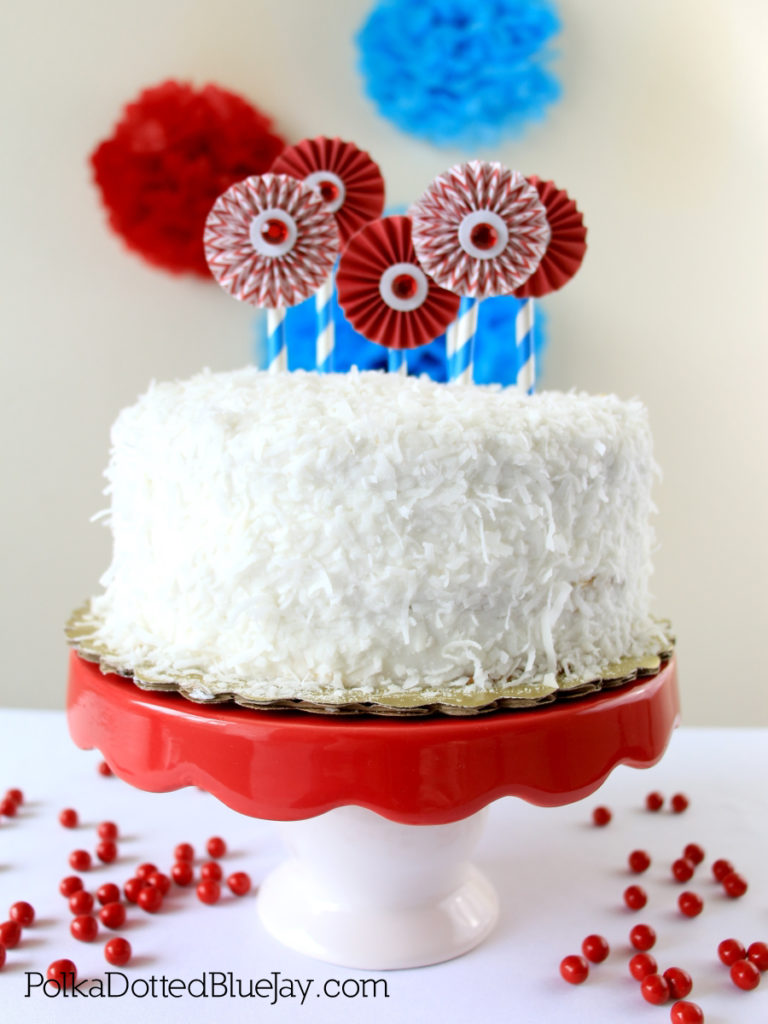 Yesterday I shared my Dr. Seuss and The Cat and the Hat party just in time for Read Across America Day. I have always loved Dr. Seuss stories and the quirky worlds his characters live in. Doesn't your imagination run wild when you read those colorful rhyming stories?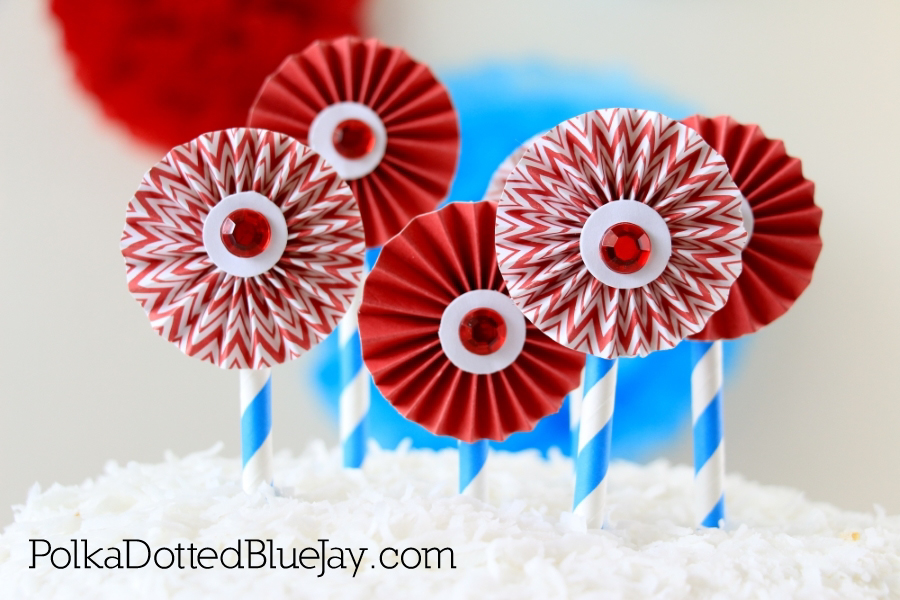 My cake topper needed to fit into my party theme but I definitely wanted to add some pizzazz to my store-bought cake. Buying store-bought bakery items is my go-to way to save time during a party set-up but I always add something to make them more fancy and customized.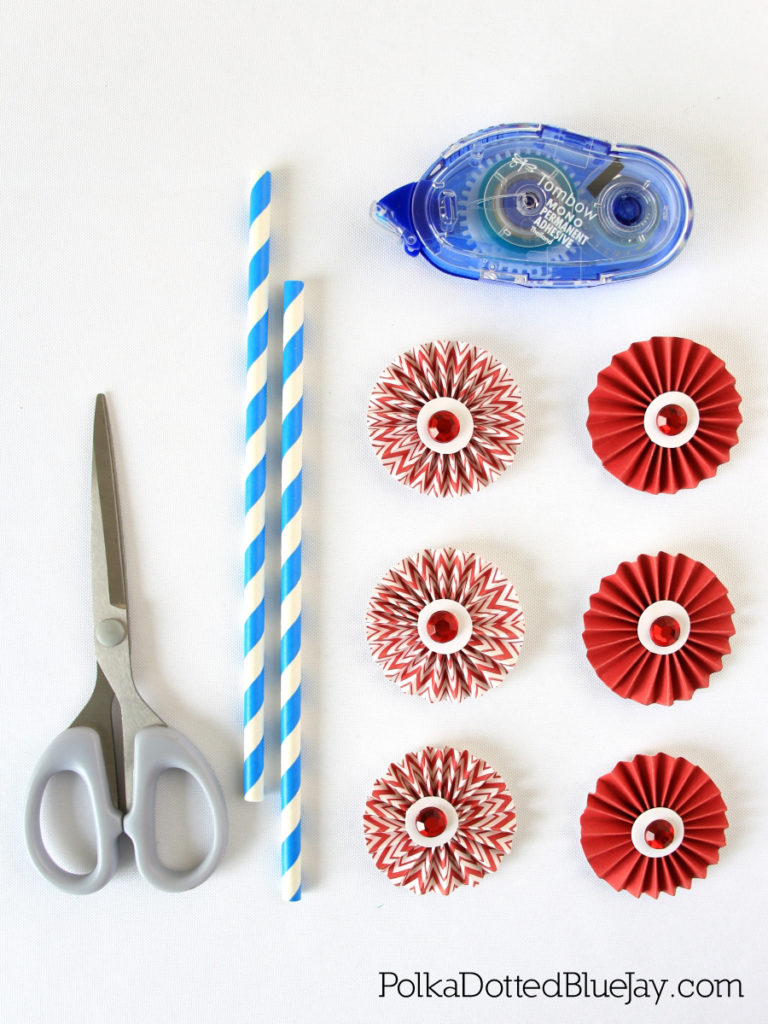 What you need:
Embellished mini paper rosettes
Striped Paper Straws
Scissors
Adhesive
Start by cutting your paper straw in half. Remember that we are adding some Dr. Seuss personality to the cake, so they don't have to be perfectly even.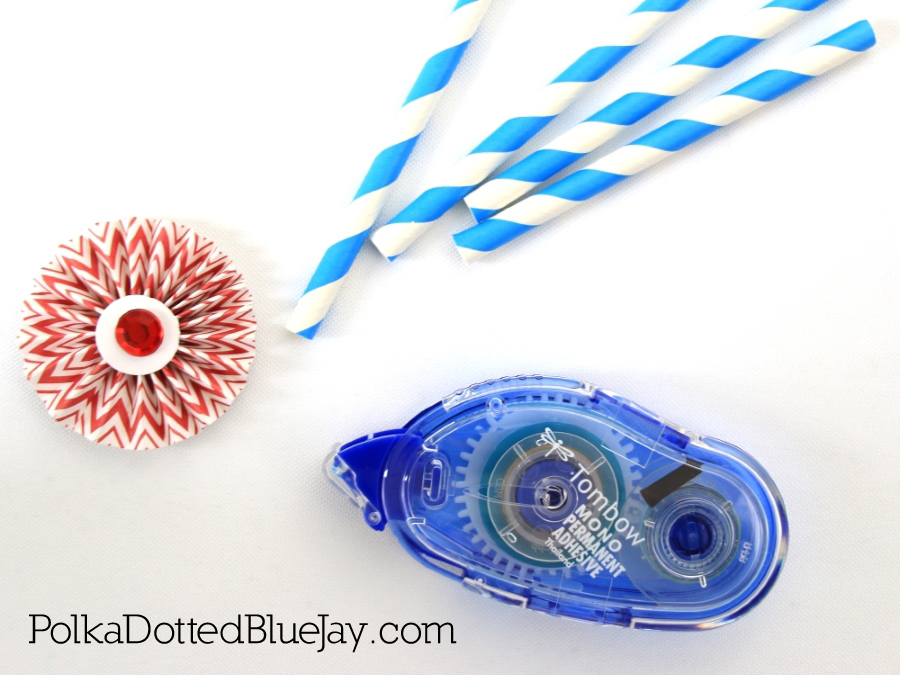 Next, add some adhesive to the back of your rosettes and attach your straw. You could also attach the straw with some glue or washi tape for some fancy embellishment on the backside.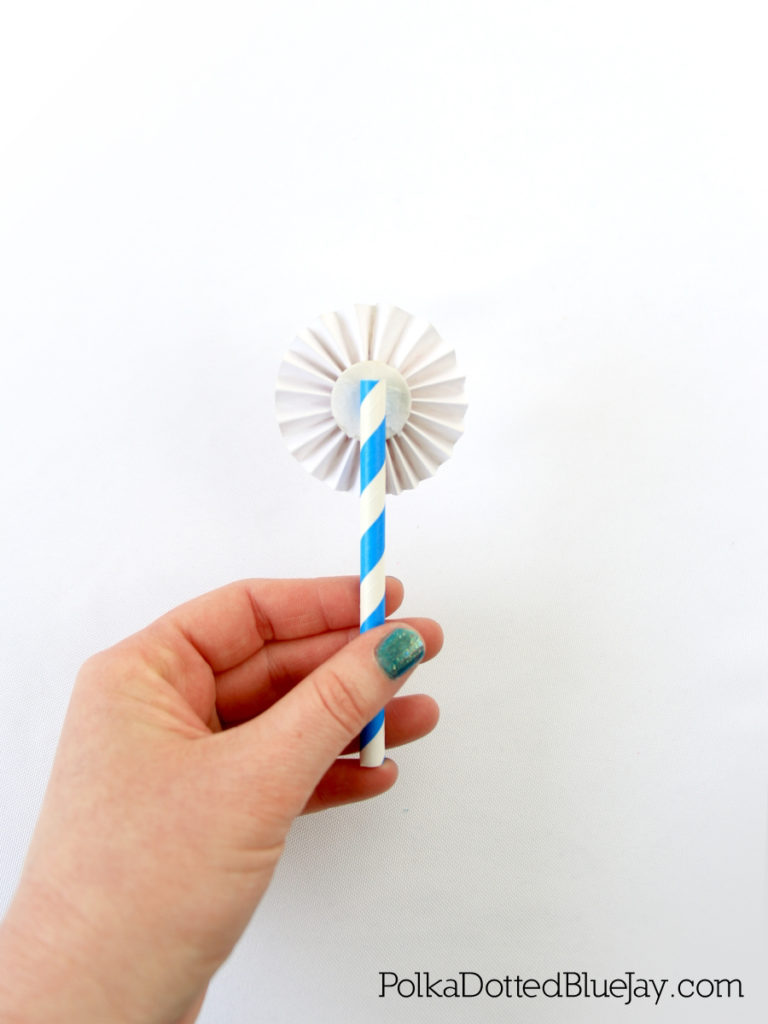 Finally, add your toppers to the cake making sure to vary the heights and patterns of the pinwheels. I love that the striped straws remind me of Dr. Seuss's Truffula trees with the striped trunks.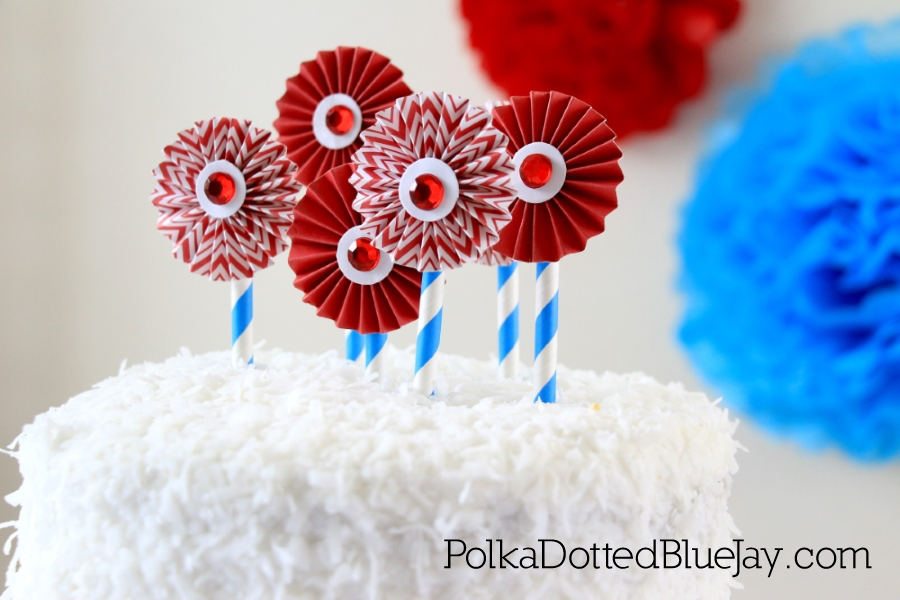 And that is it! An easy and inexpensive cake topper you can make in less than five minutes for under five dollars.
I would love to hear if you will be participating in Read Across America on March 2nd. Tell me if you will be making your own DIY Dr. Seuss Cake Topper in the comments or share your photos on social media with #PDBJayParty.
Please follow and like us: